Finding Talented Home Security Installation Technicians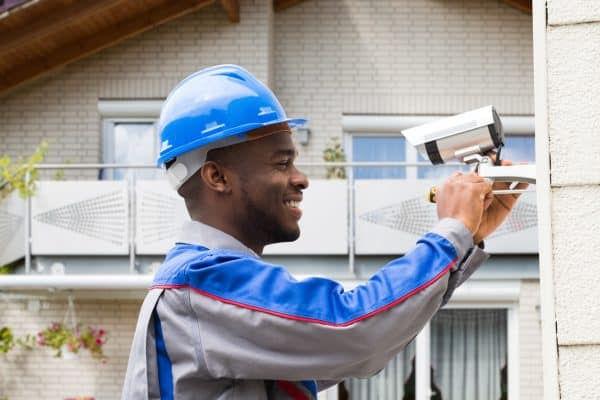 Is your company currently seeking home security installation technicians? As demand for qualified home security techs continues to rise across the U.S., employers must refine their hiring strategies to attract and retain the best workers. While there's no magic formula for recruiting top candidates for infrastructure positions, here are a few key tips for finding the most talented home security technicians on the market:
Tap into industry groups.
With home security being highly specialized, it's often beneficial to tap into industry groups that focus on this area of expertise. There are many professional organizations that host events and online forums in which your hiring managers can connect with relevant candidates and introduce your company's job opportunities. Furthermore, getting involved in industry groups will further establish your employer's presence in the home security realm, playing a key role in generating a pipeline of future candidates.
Promote on-the-job training.
One of the most effective ways to attract the most talented candidates is by offering on-the-job training to new employees. Promoting home security installation training will show prospective candidates they can be groomed on the job for long-term success. As long as they possess a set of core skills and abilities, a comprehensive training program can help immensely in acclimating candidates to the field so they can perform their jobs with confidence. Highlighting training opportunities, along with competitive pay and benefits packages, can significantly increase traction on your job postings and help you recruit the right talent.
Utilize a specialized staffing firm.
IT and infrastructure staffing firms that specialize strictly in recruiting technology candidates will be best suited to finding the right type of talent for your home security hiring needs. Utilizing the services of a trusted staffing firm will make your hiring process more effective and efficient, allowing you to bring on board talent that aligns with your workforce demands while easing the burdens of your HR department. Most importantly, your staffing partner will continually adapt to your hiring circumstances, assisting in both temporary and permanent placements.
By implementing the right strategy and resources, your company can improve hiring outcomes when it comes to home security installation technicians while growing your workforce with committed and loyal employees.
Is your company struggling to find qualified home security installation technicians and other technical staff?
Learn how the IT staffing and Infrastructure Solutions divisions at INSPYR Solutions can help you build a top-notch team.