INSPYR Solutions Listed #209 on Forbes' 2021 List of America's Best Professional Recruiting Firms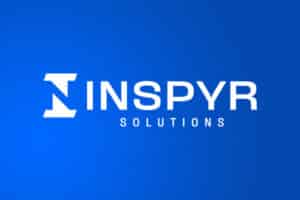 Fort Lauderdale, Fla. (July 13, 2021) – TekPartners, now INSPYR Solutions, was ranked #209 on Forbes' 2021 List of America's Best Professional Recruiting Firms. The rankings were based on an independent survey of peers and clients, as well as external feedback from a variety of sources such as job candidates.
Jay Bevilacqua, former CEO of TekPartners, commented, "We are honored to be recognized by Forbes as one of America's Best Professional Recruiting Firms. Our entire team works very hard to provide our candidates and clients with an outstanding experience each time they work with us, so it is gratifying when our efforts are reflected in a survey like this one. It is always our goal to build relationships that matter because at heart we are people helping people. We will continue to challenge ourselves to be the absolute best we can be in our industry as we move forward into a strengthening economy and with it the prospect of more professionals utilizing our services to advance their careers or to staff their businesses."
Forbes worked with Statista, a market research company, to determine the annual ranking. The companies ranked on the list included the top 250 professional search firms focused on placing positions with salaries of less than $100,000. Forbes reported that over 31,000 recruiters and 7,200 job candidates and hiring managers were invited to participate in the survey, and that the final analysis included more than 26,000 nominations.
The full Forbes list of America's Best Professional Recruiting Firms can be viewed here.
About INSPYR Solutions
As a leading technology solutions company, we connect top IT talent with clients to provide innovative business solutions through our IT Staffing, Professional Services, and Infrastructure Solutions divisions. There are four elements that set us apart and serve as pillars of our company philosophy: Quality, Expertise, People, and Relationships. By always striving for excellence in these areas and focusing on the human aspect of our business, we work seamlessly together with our talent and clients to match the right solutions to the right opportunities. Learn more about us at inspyrsolutions.com.