How to Get Your Team Engaged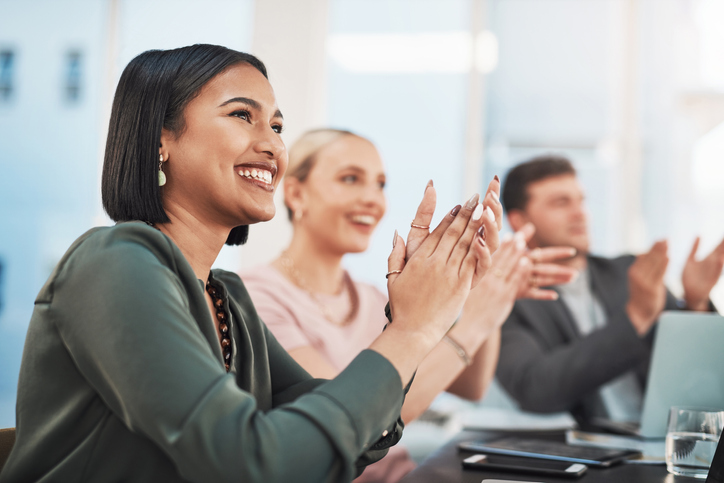 You want workers who are excited to come to work, passionate about what they do, enthusiastic about new projects, and ready to tackle each day, right? How do you get your team to that point? The good news is that there are many things leaders can do at all levels of the company. Ideally, these efforts should be supported by the company's overall culture in order to maintain the momentum and drive cultural change.
Practice Transparency
It's important to keep staff in the loop when it comes to the big picture for the company. Authenticity is key here, according to Ken Lin, Founder and CEO at Credit Karma. When leadership is clear about why things are happening, employees feel more connected to the company as a whole. They will understand where they fit into the bigger picture instead of feeling walled off from company leadership. This type of culture driven leadership is key to creating an atmosphere where employees feel that they can give their candid opinions or ask questions about where the company is headed. When company and team leaders not only allow these conversations, but invite them, employees feel that they are being heard and that their voices matter.
Set Clear Goals
It is important to set clearly delineated goals at all levels by defining expectations, offering both constructive criticism as well as encouragement, and rewarding success. Employees need to know what they are striving for, not just in the day to day, but also when it comes to the company's big picture. Leaders who can inspire their teams to keep that big picture in mind will find success in getting employees to approach their work with enthusiasm because they know where they fit in with the overall plan.
Lead By Example
One of the best ways to get your team fired up is to be exactly the kind of person you want on your team. Show your enthusiasm for the projects you are working on together and explain to your team exactly why you are excited – and why they should be too. Be willing to help with different aspects of the work at hand, including the duller assignments. This demonstrates that you are not "above" the work your team is doing and they will feel that even the less glamorous work is still valuable. Being open and clear about why these tasks matter and how much you care about them is also a great way to get your team re-energized.
As Jeff Weiner, CEO of LinkedIn with a 98 percent employee approval rating on Glassdoor succinctly put it in a tweet, "Inspire, empower, listen & appreciate. Practicing any one of these can improve employee engagement; mastering all four can change the game."
Invest in Your Team
An important aspect of cultivating employee engagement is to spend time, energy, and money investing in your team members. Creating ample opportunities for training and professional development will help your employees grow in their jobs and progress their careers. Going a step further and promoting from within the company will demonstrate that this investment can yield real results, encouraging other employees with their success story. This also includes keeping up with market pay rates and common benefits. Many employees would prefer increased or new benefits to a pay raise with the trend toward work-life balance these days, so keeping tabs on what the competition is offering and simply asking your staff what they are looking for can help your business retain its best talent and attract new talent.
Give Them the Tools They Need
Along with investing in the actual people, an engaging workplace needs to invest in up to date equipment and infrastructure to allow employees to do their jobs well. This is often overlooked in larger companies that are trying to keep costs down. However, employees who need to scrounge for equipment, workspace, or the tools to do their work are not going to be happy people – and unhappy employees disengage or ultimately leave.
Is your firm looking for engaged employees? Need a larger solution? We can help.
Contact INSPYR Solutions today so we can get started on helping you with the IT solutions you need.