Tips on Helping Your IT Employees Reach Their Goals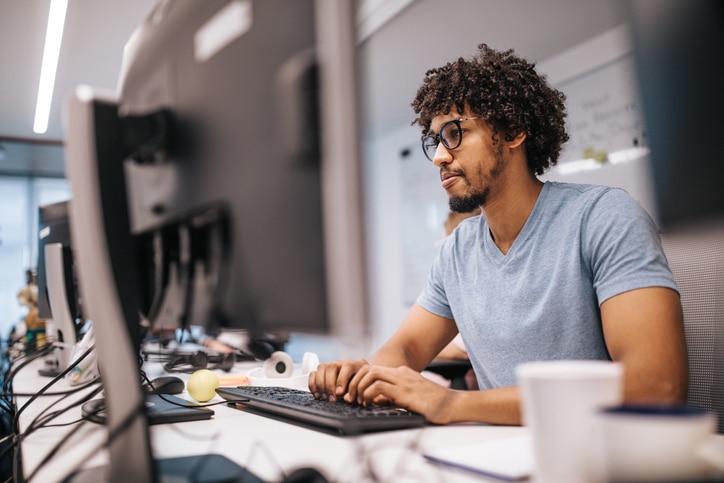 A new year presents the ideal time to set new company goals and get your employees into high gear. However, helping your employees stay focused is easier said than done. With a fast-paced workplace, it's common for employees to easily become distracted and neglect the goals they've set for themselves. Setting forth a plan to help your team members reach their individual professional goals is key to keeping performance and productivity levels high. As you embark on another year, here are some top tips for putting your employees on track for success:
Set realistic quarterly goals.
Rather than set goals to be achieved over the course of a full year, consider encouraging your IT employees to set goals on a quarterly basis. Setting smaller, shorter-term goals is often much more manageable and less overwhelming, allowing your employees to benchmark their progress every four months. The other important factor to keep in mind with quarterly goals is to make sure they're realistic. Empowering your employees to set goals that are timely and measurable will ensure they're achievable and aligned with their level of skill and potential.
Conduct regular check-in meetings.
It's common for even the most motivated and driven employees to "fall off the wagon" without a manager holding them accountable. Scheduling regular check-ins every few weeks will establish accountability among your team, as well as increase the morale of your company culture. During these check-in meetings, you may instruct your IT managers to get progress updates from employees, as well as offer constructive feedback as needed. Communicating regularly with employees about the status of their goals will keep them motivated and inspired to keep reaching their greatest potential in your IT department.
Share positive outcomes.
When employees reach milestones, it's important to celebrate both big and small successes. Sharing employee achievements with your entire team is a great way to keep everyone focused on their own performance and create a positive and supportive culture. Employees who feel valued for their accomplishments will likely be more inclined to keep working hard while inspiring colleagues to do the same.
While it may not seem obvious at first, having a system in place to help your employees reach their goals is the first step to achieving greater success for your company at large. With the tips above, you can propel your employees to meet their goals in a sustainable and engaging way.
Are you struggling to grow your team?
Get in touch with INSPYR Solutions and learn how a partnership with us can help you find the highest quality talent on the market!