Looking to Hire High-Level IT Professionals?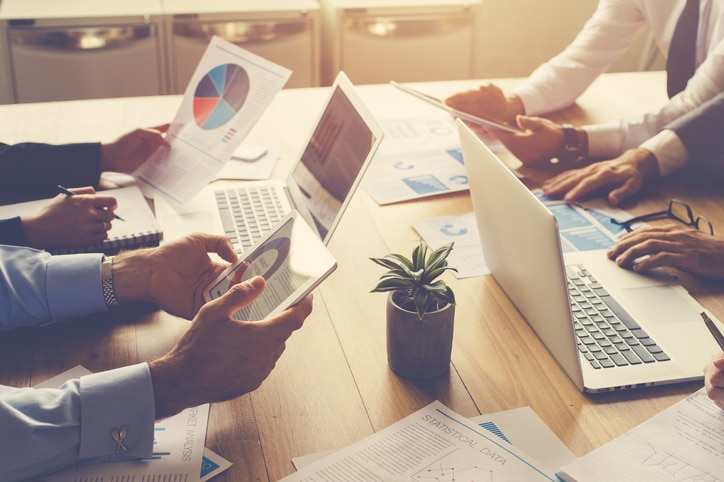 Many hiring managers agree finding high-level IT professionals is no easy task. Fortunately, we can do it for you. The professional staffing solutions employed by INSPYR Solutions matches proven technology talent with your organization. We identify, screen and qualify the best talent in today's marketplace. Our experience has led to the creation of a successful talent acquisition process, which saves our clients valuable time. Most importantly, we value the business goals of all our clients. We are committed to their success every step of the way. Here are two main ways in which INSPYR Solutions' professional staffing solutions can help you source the high-level IT professionals you need:
Strategic processes.
Through our acquisition process, our team matches exceptionally skilled technology professionals with organizations in need of talent. With decades of experience in talent acquisition and workforce solutions, INSPYR Solutions excels in delivering high-performance results through disciplined, proven methodologies. Our process includes everything from identification of candidates and interviewing, to facilitating contracts and following up on employees' performance. The comprehensive nature of our recruiting process ensures our clients receive only the best IT talent to fit their hiring needs.
Flexible staffing options.
INSPYR Solutions is experienced in offering workforce solutions to include contract, contract-to-hire and permanent placement, as well as full-service contingent workforce solutions. We specialize in the areas of application development, infrastructure & data center, enterprise architecture, PMO & business process and corporate operations. We work closely with our clients to deliver the best staffing solutions, so they can continue functioning at the highest level possible.
Our dynamic and unique approach allows us to meet the workforce demands of our clients effectively and efficiently. We pride ourselves on finding the best, most qualified talent in the marketplace to help our clients maintain optimal staffing levels.
Are you in need of a strategic IT staffing partner this year?
Get in touch with INSPYR Solutions and let us create customized staffing solutions for your organization.