Hiring Tips: How to Find the Best DevOps Engineers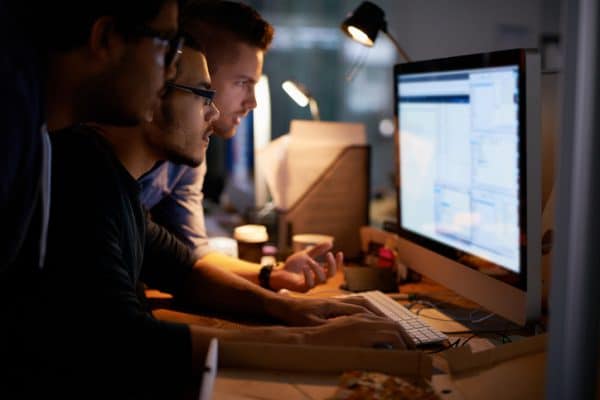 Have your company's IT demands been expanding? The specialized nature of software development and operations has left many employers in need of highly qualified employees who are adept at navigating the ever-changing world of DevOps. As you build your DevOps engineering team, you may run into some recruitment and hiring challenges that prevent you from bringing on board the best talent in the industry. Here are some key tips for attracting the best DevOps engineers: 
Look for relevant skills
Rather than getting caught up in seeking IT candidates specifically with DevOps experience, there are professionals on the market with experience similar to a DevOps background. When it comes to these placements, it's most important to look for candidates on the spectrum of DevOps expertise, such as those with skills in analytics, infrastructure as code, and programming. For instance, if you come across a software engineer with a background in infrastructure, they may very well be capable of performing a variety of DevOps roles and could be a good addition to your team. Having an open mind about a candidate's qualifications, rather than narrowing your search criteria specifically to "DevOps," will help you discover a broader range of quality talent.
Tap into industry networks
When searching for IT candidates, it's important to go beyond standard job search sites and invest your energy into industry-specific platforms and social networks. DevOps candidates are often on these types of forums exchanging information, engaging in professional development, and looking for jobs themselves. Tapping into industry resources is one of the most effective ways to start a dialogue with both active and passive job seekers about your company and DevOps opportunities. This is an impactful recruiting practice, as you'll not only find qualified talent, but raise awareness about what you have to offer as an employer.
Promote paths to advancement
The best DevOps engineers are often seeking more than a job and salary. They are generally focused on finding opportunities that will allow them to advance in the field and contribute to their employers in a major way. Promoting your company's professional development offerings will demonstrate to IT candidates that your company is willing to make an investment in their long-term success and a commitment to giving them the tools and education to excel in their jobs. Through conversations with candidates and through job postings, it's important to highlight the value you offer to employees beyond pay and benefits as this will attract more top-quality individuals to your openings.
Work with a reputable IT staffing firm
Entrusting your DevOps talent development needs to an experienced IT staffing firm like INSPYR Solutions can substantially ease the burden of the hiring process, helping you access a broader range of qualified talent across the country. In addition to improving recruitment and hiring outcomes, your company's employment opportunities will gain more traction and awareness among a wider spectrum of IT candidates. This can be impactful in enhancing your "employer brand" and attracting better quality IT talent to both contract and permanent openings.
Though recruiting the right members for your DevOps team can be a challenging process, thorough planning and recruiting strategies can make all the difference. This can include bringing in an experienced partner to make the process easier. Over time, following the practices above will help you develop a steady pipeline of the best DevOps engineers for your project needs.
Are you searching for DevOps talent this year?
Look no further than the staffing professionals at INSPYR Solutions and let our team handle your DevOps recruiting needs. Contact us today to get started!