How the Cloud Will Evolve This Year
Employer Insights, Industry News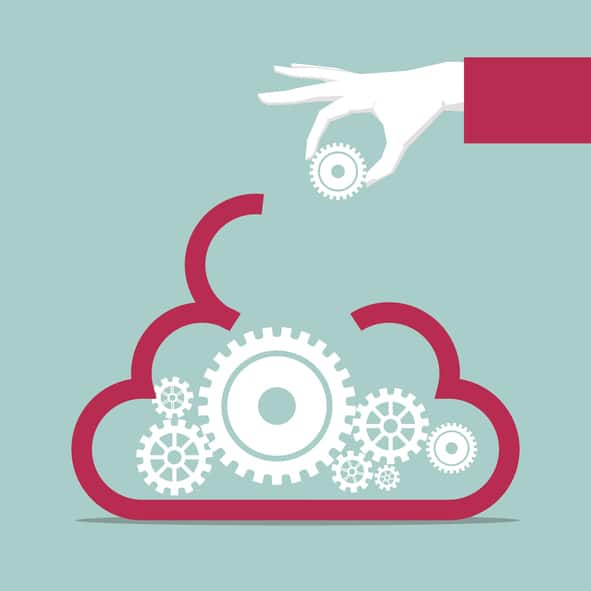 Cloud computing is evolving every day, and this year, your IT department is bound to be affected by changes to the cloud in some capacity. Tech leaders who are educated on the latest developments to the cloud will fare better at managing their company's operations in the most productive and technology-driven way, leading a team of forward-thinking employees in the months ahead. As you gear up for a successful year, here's a quick overview of how the cloud will evolve:
Rise of Virtual Cloud Desktops
It's likely that businesses will increasingly invest in virtual cloud desktops, which allow users access to desktops and applications from anywhere on just about any device. This cloud computing model – offered currently through Amazon, Microsoft and Google, among others – can increase efficiency across a company's workforce by connecting every employee through one centralized platform. By bringing every employee on one synchronized network, managers can better oversee workflow to ensure every person on the team is meeting expectations and following best practices. Additionally, virtual cloud desktop platforms improve the security of company data across all employee devices, scaling back the need to monitor and manage different types of hardware.
Improved Artificial Intelligence Features
While it's a known fact that artificial intelligence gives organizations a major competitive advantage on many levels, it's predicted that AI will continue to dramatically improve the efficiency and speed of cloud computing. AI is expected to make cloud-based platforms more adaptable to a wider range of users, offering new enhanced features, such as recognition tools, language processing, and recommendation engines, to increase productivity and optimize performance. Additionally, on a broad spectrum, AI will continue to elevate cloud computing capabilities for businesses by providing better data management and tracking information, optimizing workflows, and delivering superior customer experiences.
Increasing Demand for Cloud Architects
As more companies strive to keep up with the cloud, there is an increasing need for cloud architects to effectively manage IT infrastructure on an ongoing basis. Cloud architects are essential in implementing comprehensive cloud-based solutions to resolve complex business issues that may be having a substantial effect on an organization. They often work in tandem with other members of an IT department – such as DevOps engineers or developers – to facilitate the successful integration of systems in meeting key business goals. With more businesses utilizing the cloud, there will be a growing number of job openings to implement and maintain these systems across the country.
Need Help with Your Cloud?
At INSPYR Solutions, we work closely with organizations to looking to move to the cloud or improve their cloud systems through our Professional Services division. We make the transition as efficient and cost-effective as possible. Get in touch with our team today to learn how we can assist your business and help you achieve your goals.