How to Conduct a Successful Video Interview
Employee Insights, Employer Insights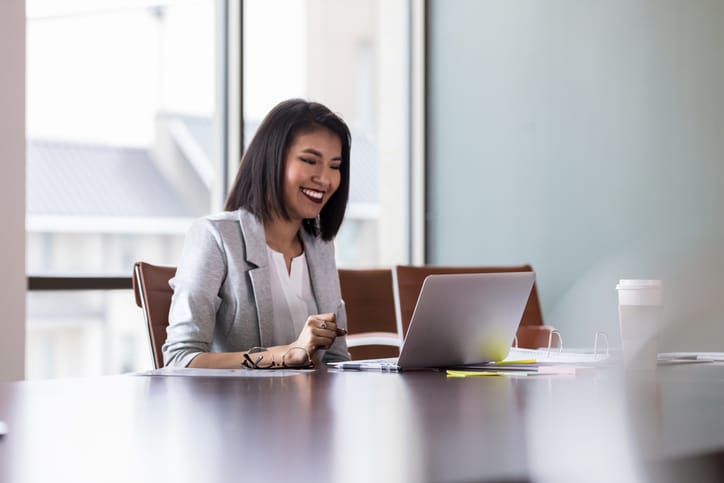 As the landscape of workplace environments continues to change, embracing video interviews in your company's hiring process will be critical to achieving positive talent development outcomes and keeping your workforce afloat. However, conducting successful video interviews with candidates doesn't happen overnight, and requires a certain level of preparation to fully integrate video within your hiring procedures.
Here are three steps you can take to make a positive transition into video interviewing:   
Invest in high-quality video technology.
With many types of video conference platforms on the market, it's essential to invest in high-quality video technology to ensure a smooth interview process. Taking time to acclimate yourself with the video software and understand all its features will help you facilitate interviews efficiently and professionally. Before conducting any candidate interview, it's best to test out the technology with a coworker to check for any glitches and make sure that all audio and visual elements are functioning properly.  
Prepare a visual presentation.
By the very nature of video compared to an in-person interview, you'll have to make some extra effort to personalize the interview experience and connect with candidates. Preparing some visual elements for your interview, such as a PowerPoint, will help you better communicate the type of culture at your organization in a more engaging way. Remember, the interview is a chance for you to sell candidates on your company and educate them about what they can expect as part of your team. Once you complete your visual elements, be sure to practice your presentation a few times so that you're comfortable and confident on video.   
Provide candidates with clear directions.
Interviews for job seekers, in general, can already be nerve-racking, and for many candidates, it's important to remember that video interviews will be an entirely new experience. Be sure to send candidates clear and precise directions on the specific equipment or software they'll need to install in order to join the interview, such as a certain video-conferencing application. In the IT field, interviews may also include skill assessments that would normally have been conducted in the office. If you want your candidate to be prepared for a test such as this to be administered, let them know ahead of time so they can make sure they have the right technology ready.
Additionally, after the interview, it's important to reach out in a timely manner with any follow-up information candidates must provide, such as work samples or professional references.   
By implementing the practices above, you'll ensure your hiring team is highly equipped to conduct successful, engaging video interviews with candidates – as well as create the most positive candidate experience.   
Are you currently seeking top-quality IT talent?
Learn how a strategic staffing partnership with INSPYR Solutions can help you grow your IT workforce.