How to Ensure a Successful Digital Transformation
Career Advice, Employee Insights, Employer Insights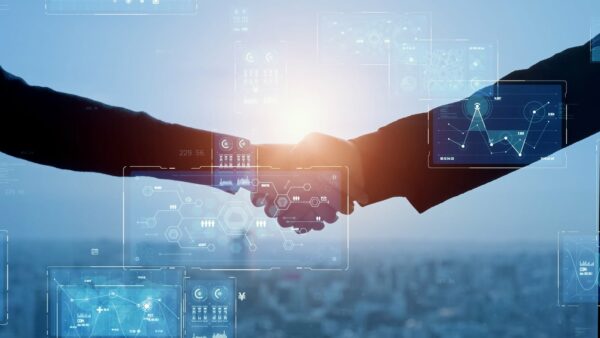 Undertaking a digital transformation within your organization is no small feat. For a leader overseeing IT, it can be a make-or-break project where you have the chance to demonstrate your technological and leadership skills as well as your team's ability to undertake large-scale project work. With that in mind, here are several things you can do to enhance your ability to succeed in this arena:
Craft a Comprehensive Plan
Taking a strategic approach to digital transformation that aligns the project with overall business goals is key to success. By crafting an outcome-focused roadmap, you can outline the various stages of the project and help ensure resource availability. This will also provide a clear vision for the project in the long term, such as various phases of adoption and the different requirements for each portion of the project. An outcome-focused approach to planning your organization's digital transformation will help keep the team on track and provide guidance for the project from start to finish.
Get Support from Key Stakeholders
With any large-scale project, it's essential to gain support from your leadership team and other key stakeholders throughout your organization. This requires setting expectations for the project timeline and goals as well as the necessary resources and budget. The team must understand the importance of the digital transformation project to the organization, especially if there will be short term inconveniences before achieving long term success. This is at the heart of integrating digital transformation into your company's culture and setting the stage for future projects.
To get everyone aligned, it's important to make certain that your plan clearly outlines each phase of the project and details how it will affect different areas of the business. Will this digital transformation cause short term outages or other difficulties that could impact the business? Do you need support from other departments for communications, training, or other functions? Set expectations for the implementation and ensure that everyone understands their part as well as why the outcome will be worthwhile in the end despite the challenges.
Anticipate Obstacles
Preparing contingency plans in case you encounter any bumps in the road during the digital transformation process goes hand-in-hand with setting expectations. It's important to plan for expected issues and to remain flexible in case you encounter any unexpected ones. With any large-scale project, issues are sure to arise at any stage, but carefully anticipating and planning for what to do in the event of a problem will help you and your team remain as prepared as possible.
Remember the Human Element
One of the key elements to a successful digital transformation is the people who will be utilizing the tools. Whether they are internal employees, customers, a third party, or a combination of these, the people who will use and maintain the technology going forward are essential to success. Any digital transformation plan must include clear communication and training to ensure a smooth transition. Including these users in your planning is essential to gaining insight into the best implementation as well. Any digital transformation strategy should aim to increase efficiencies, automate processes where possible, and provide better experiences for the people who use the technology.
Ready to Start Your Digital Transformation Journey?
The experts at INSPYR Solutions can help you develop your roadmap, utilize best practices, and choose the right project solutions for your technology needs. Learn more here or get in touch with us today to get started.