How to Leverage Current IT Employees and Lessen the Skills Gap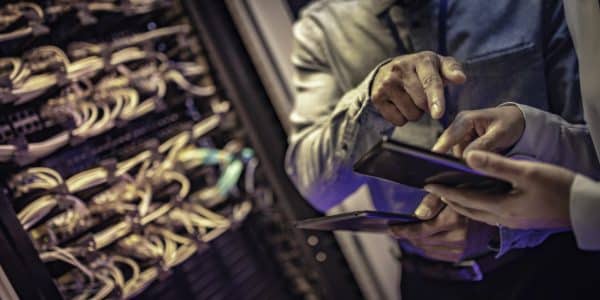 Has employee turnover resulted in a skills gap in your organization? In many ways, employee retention practices continue to drive the most successful organizations as companies increasingly seek to keep their current talent on board. Here are some of the key ways in which your company can leverage your current IT employees while lessening the skills gap:
Invest in ongoing training and development.
In today's workforce landscape, it's no longer enough to implement a one-time onboarding program for new staff. Requiring ongoing training and development can be critical for employee engagement on many levels, especially as the tech industry continues to change at a rapid pace. From educating on industry best practices to the latest IT trends and protocols, there is always room to improve training and development within your company. There are many ways in which these initiatives can be implemented, including virtual video sessions, teambuilding activities, and even social gatherings (such as lunch-and-learn events).
Promote a culture of learning.
The type of culture and work environment you offer employees can have a substantial impact on your ability to retain staff and improve performance across the board. Promoting what's known as a "culture of learning" can be carried out in many forms, such as onsite mentorship programs, peer-to-peer reviews, and goal-setting incentives, just to name a few. Fostering this type of workplace empowers your existing employees to improve upon their weaknesses while strengthening their skills, giving them the focus and confidence to keep growing within your company.
Partner with a reputable staffing firm.
Partnering with a trusted and reliable staffing firm is often your best bet when it comes to finding and retaining top employees. Using a specialized IT staffing firm like INSPYR Solutions can dramatically improve your hiring efforts, helping your company find candidates who are not only qualified, but driven to grow within your organization. Your staffing partner will work diligently to source employees who demonstrate the potential for long-term success, having a direct impact on your company's staff retention efforts and culture.
With the practices above, you can significantly impact retention at your IT company while enhancing productivity levels and morale. Most importantly, even as the hiring arena remains challenging, you'll create a blueprint for greater retention success in the months and years to come.
Ready to find the best IT candidates for your team?
Contact INSPYR Solutions and learn how a strategic IT staffing partnership with our agency can assist with your workforce development planning this year and beyond.