How to Onboard Tech Hires Remotely
Employer Insights, Hiring IT Talent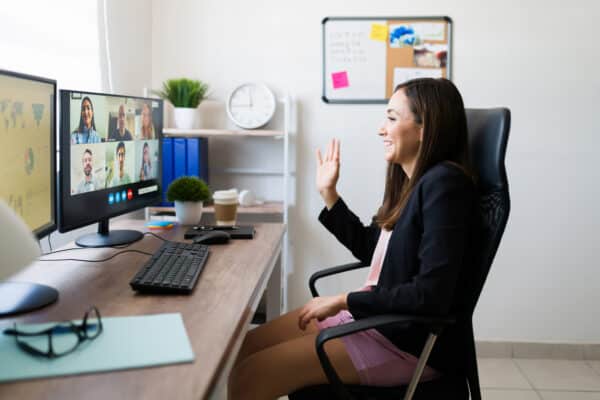 If you employ a remote tech workforce, chances are you'll have to adapt your onboarding process to accommodate the needs of remote IT workers. With this in mind, there are steps you can take to make the onboarding process as seamless as possible on both ends. Here are three ways to onboard tech hires remotely:
Provide Devices Early
The nature of most remote work will require technology such as monitors, headsets, or other technological devices, especially when it comes to the IT profession. In order to ensure that your new tech hires have everything they need to succeed in their new IT role, be sure to send them the materials they will need in advance. This will give them ample time to set up their devices and get in touch with you about any issues such as broken pieces, missing items, or other technological discrepancies. This ensures that your new IT employees will be ready to go when it's time not only for the onboarding process, but also for their first day on the job.
Streamline the Induction Process
As you onboard your new IT hires, you'll want to be sure that they are sufficiently acquainted with their team, especially any managers or direct reports. This can be accomplished by setting up a time for them to video chat with their team during the onboarding process, giving everybody the opportunity to get to know one another before jumping into remote collaboration. One way to streamline the introduction process on both ends will be to have new tech hires complete any paperwork virtually before the onboarding process kicks off. This allows for more time to be spent on introductions during the onboarding process.
Promote Open Conversations
Because remote work creates a communication barrier as teams collaborate virtually rather than in-person, be sure to promote open communication for your new IT hires. This can be done by initiating conversations about their preferred communication style, such as emails versus phone calls, as well as will let them know that they can feel comfortable initiating these types of conversations as they navigate remote work as a tech professional. Open communication is vital to all types of work, especially when you onboard tech hires remotely.
Looking to Hire Remote IT Workers?
If your organization is seeking the top tech talent on the market, INSPYR Solutions is here to help! Get in touch today to learn more about our talent acquisition process.