How to Reduce High Turnover in the Tech Environment
Career Advice, Employer Insights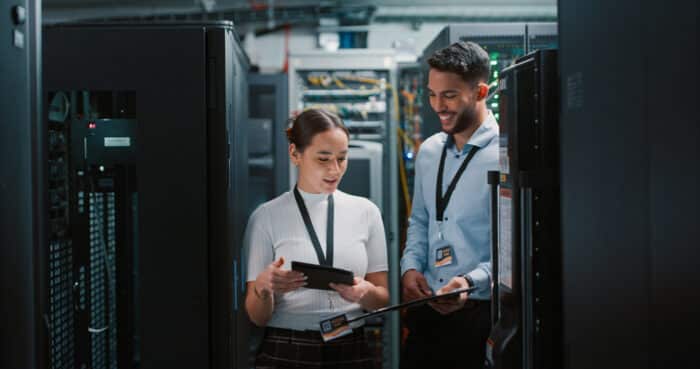 Has your organization been experiencing major turnover in its IT department? Employee turnover in the tech field has been an increasing issue, especially as IT professionals have numerous employment options in the current job market. Taking steps to proactively reduce turnover of your employees is crucial for keeping your tech department functioning at an optimal level. Here are some steps for reducing high turnover and retaining your best IT talent:
Keep up with the latest trends and developments.
As the tech industry changes at a rapid rate, employers must keep up with the latest trends and developments. The most qualified tech employees want to be part of environments that implement the most current technology, as well as adhere to the most highly regarded practices and protocols. By fostering a workplace that embraces the most advanced technology platforms, you'll keep your staff motivated and inspired to remain active members of your team.
Establish a hybrid work model.
If you haven't yet transitioned to a hybrid work model, poor retention may be a sign it's time to do so. As many workers are increasingly seeking employment that allows them to work from home, the ability to work remotely at least part of the time is often a major factor regarding employee job satisfaction. There are many ways to maintain employee engagement even with employees performing their jobs remotely. Establishing a remote work policy can make this type of work model successful, helping your employees maintain a strong work-life balance and find more fulfillment in their jobs.
Invest in employees' growth and development.
Employees today want more than a paycheck – they want an employer that's truly invested in their success. Providing ample professional development opportunities shows your people that you care about their growth and advancement. There are many ways in which you can give your IT employees the tools and guidance to continually learn in their roles, such as onsite trainings; mentorship programs; and teambuilding events. Sustained efforts to train and develop your employees will play a key role in retaining top talent and giving them a launchpad to keep evolving in your organization.
With these practices, you can reduce turnover within your organization while creating an environment in which your tech team can excel at their jobs.
Are you struggling to find qualified tech talent?
Get in touch and learn how an IT staffing partnership with INSPYR Solutions can help.