The Importance of Hiring Speed When Recruiting Top Tech Talent
Employee Insights, Employer Insights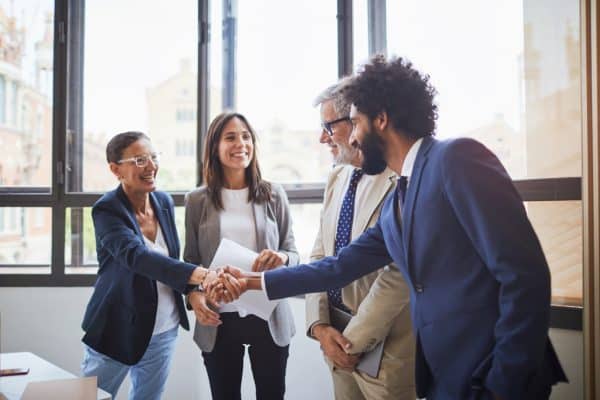 When is the last time you evaluated the efficiency of your hiring process when recruiting tech talent? Taking steps to improve the speed of your hiring can be beneficial for your company in terms of both hiring and retention. First, IT candidates who feel their time is valued during the hiring process tend to have a more favorable impression of your company, resulting in increased staff retention and loyalty over time. Faster hiring can also reap many benefits for your company at large, including improved productivity and preventing burnout of current staff. Here's a guide to securing top tech talent quickly:
Focus on responsiveness
As many IT candidates are being presented with a multitude of employment options in the current market, the most responsive employers fare best at engaging top tech candidates during every step of the hiring process. Implementing technologies that keep candidates informed about the hiring process – such as upcoming interviews or reference requests – is key to maintaining fluid communication and fostering a positive candidate experience. With the best IT candidates receiving many offers, it's important to give them an experience that stands out from the competition.
Hire talent from within
When it comes to expediting the hiring process, hiring from within can often help you find the best talent as quickly as possible. Hiring employees internally for different roles can have several advantages, including less expense and less risk. Additionally, IT employees hired within your organization will typically have an easier transition into their new roles. Because these employees are already acclimated within your workplace, they'll be more familiar with your culture and generally require less onboarding and training to settle into the new position.
Work with a reputable IT staffing firm
Working with an experienced IT staffing firm can ensure that top candidates for your company are efficiently sourced, vetted, and hired in a timely manner. Because tech staffing firms specialize in the hiring process, they have the expertise and applicant tracking technology to find the most qualified IT candidates in a limited timeframe – making them especially useful for companies with unexpected vacancies and urgent hiring needs. If your company frequently has varying hiring needs (such as an influx of job openings on a seasonal or yearly basis, or for specialized projects), an IT staffing partner can be instrumental in turning around candidates to fill both temporary and permanent roles.
No matter how experienced your company may be in the hiring realm, there's always room for improvement. A commitment to regularly evaluating your hiring process and tracking its progress will benefit all aspects of your recruitment efforts.  
Looking to increase efficiency in your hiring?
Learn how a staffing partnership with INSPYR Solutions, one of the nation's leading IT staffing firms, can significantly expedite your hiring process.