The Importance of Reference Checking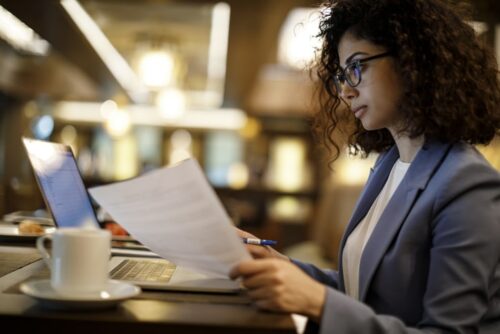 In the age of social media, it is tempting to believe that you can learn anything and everything about a recruit by simply scouring the internet. If you want to get a true sense for an applicant's fit for a job, however, you need to take the time to do a proper reference check. Here's why:
Resumes Can Be Deceiving
An outstanding resume is just a piece of paper if the information on it is false or inflated. The simple truth is that it is easy to fill application documents with achievements and accolades and a lot harder to back them up. Conducting a thorough reference check ensures that the information you are basing your hiring decision on is honest and accurate.
Interviews Don't Tell the Whole Story
All but the least qualified applicants will show up to a job interview in professional attire and with carefully considered answers. This is an important part of the vetting process, but you can't base your hiring decision on an impressive interview alone. Interviews are essentially a performance, and they don't correlate directly to a day on the job. Speaking with past employers can give you a much deeper sense of how a candidate conducts themselves day in and day out.
Official Documents are Revealing
If you are considering a candidate who has an impressive degree and a long list of certifications to his credit, make sure that they can prove their achievements by providing transcripts. In addition to helping you confirm that the information supplied is honest, an academic transcript can tell you a lot about a candidate's strengths and weaknesses, especially in technical professionals.
Soft Skills Can Be Hard to Judge
No matter how thorough a resume is and how many steps you build into your interview process, it is always a challenge to judge a candidate's soft skills, especially in terms of your company culture. Speaking to past employers and co-workers is the best way to get a sense of a candidate's intangible qualities, and ultimately those are the ones that tell you the most about someone's fit for a job. If a job seeker has demonstrated that she is a team player in the past, it is reasonable to assume that she will be one in the future as well.
Ask all candidates to supply a list of professional references, but don't hesitate to seek out other sources. If you feel that you need more information, it is never inappropriate to ask a reference to supply you with someone else's contact information. Sometimes the references that haven't been hand picked by the candidate are able to provide the most revealing information.
Need Help Finding the Right People?
For more information about conducting a thorough recruiting process, contact the experts at INSPYR Solutions. Our team is here to help you source the talent you need to meet your business goals.