INSPYR Solutions is Now a Salesforce Sales Cloud Partner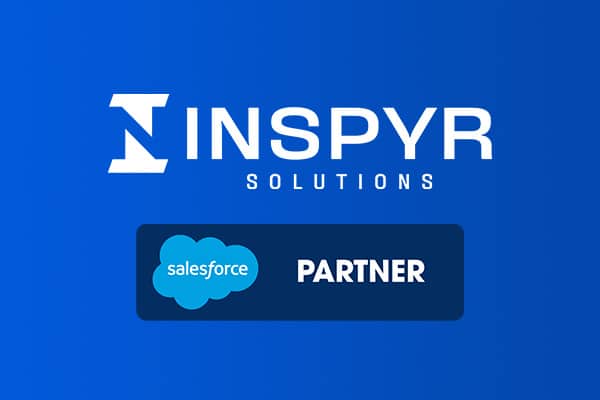 Fort Lauderdale/Houston (July 24, 2023) – INSPYR Solutions, a leading technology solutions firm, announced that the company is now a Sales Cloud Partner for Salesforce. As an officially recognized Salesforce Sales Cloud Partner, INSPYR Solutions is a trusted resource for businesses seeking assistance with Salesforce implementations, training, and solutions.
Anthony Sammartino, Sr. Vice President of Professional Services at INSPYR Solutions, commented, "We are very excited to announce our partnership with Salesforce. With this new designation, Salesforce has recognized that we are highly capable of assisting with various Salesforce solutions. This includes strategic design and planning, end to end implementations utilizing best practices to meet a client's business goals, as well as delivering high quality training services to ensure that clients are fully prepared to utilize all the benefits of Salesforce."
Organizations seeking assistance with their Salesforce needs are encouraged to reach out to INSPYR Solutions at https://www.inspyrsolutions.com/contact-us.
About INSPYR Solutions
As a leading technology solutions company, we connect top IT talent with clients to provide innovative business solutions through our IT Staffing, Professional Services, and Infrastructure Solutions divisions. There are four elements that set us apart and serve as pillars of our company philosophy: Quality, Expertise, People, and Relationships. By always striving for excellence in these areas and focusing on the human aspect of our business, we work seamlessly together with our talent and clients to match the right solutions to the right opportunities. Learn more about us at inspyrsolutions.com.