A Match Made in the Cloud: INSPYR Solutions & Snowflake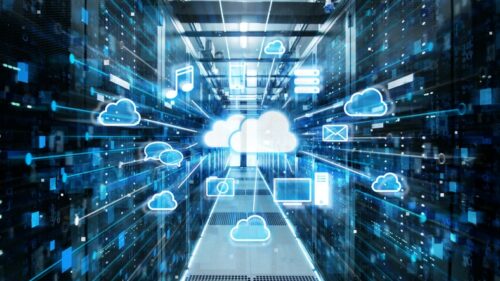 INSPYR Solutions has formed a strategic partnership with Snowflake, the data warehouse built for the cloud. Together, INSPYR Solutions and Snowflake can offer your business a simple way to create an elastic enterprise data warehouse in the cloud at zero upfront cost to your business where all of your data can live with zero maintenance.
What is Snowflake?
Snowflake is the only data warehouse built for the cloud. This revolutionary technology features an elastic cloud solution that can handle fluctuating resource needs thanks to the way Snowflake separates compute and storage. This is achieved through an innovative system that grows to meet demand when that demand arises, solving problems with data flow for businesses dealing with competition for data query resources between departments.
The cloud solution offered by Snowflake is 200 times faster than on premise solutions, comes with zero up-front costs, requires no maintenance, and is optimized for your usage patterns. In addition to these benefits, Snowflake is offered on a pay-as-you-go basis; you only pay for the resources you use. Compare this to the consistent costs of an on premise hardware solution that must be housed, maintained, and backed up, and the cost savings are truly remarkable.
This HIPAA compliant platform maintains stringent data security measures to ensure the safety of your information. Snowflake also replicates your content across availability zones to ensure recoverability in the event of a natural disaster or other catastrophic event; a luxury that is far more difficult with onsite physical servers. This built in preparation for disaster recovery comes at no additional cost.
What Solutions Does INSPYR Solutions Offer with Snowflake?
INSPYR Solutions provides services to aid with implementing Snowflake for your business. Whether it is: setting up a no-cost proof of concept; migrating an existing data warehouse to Snowflake; architecting, developing, and implementing a data warehouse from the ground up in Snowflake; we have the expertise to get your business working with the Snowflake platform. As with all INSPYR Solutions services, our solutions are strategic, flexible, and cost effective in order to meet the unique needs of your business. We will tailor our services to give you the best solution for your particular situation, and will ensure we exceed all expectations.
Ready For Next Steps?
Get in touch with our team so we can explore the world of possibilities for your business data in the cloud.