Interviewing IT Talent for Flexibility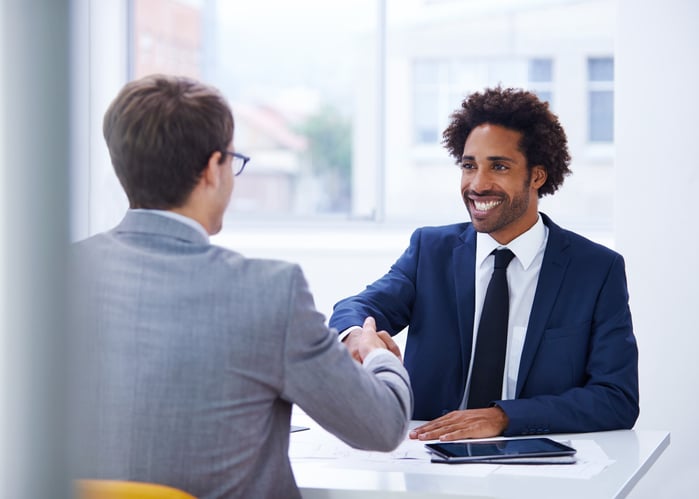 In a perfect world, there would never be technical issues in the workplace to derail productivity and cost your organization valuable time. Unfortunately, a high degree of attention will always need to be placed on organizations' IT departments to ensure smooth operations and transmission of secure and accurate data.
There are many IT candidates on the market, but only a few who can deliver both technical expertise and the soft skills required to meet team goals. To build a talented IT team, you must refine your interview process to ensure you're hiring the most diversely qualified employees with the flexibility and potential to grow within your organization.
Check out these three important tips for interviewing IT candidates:
Observe communication style.
While keeping in mind that a candidate may be very nervous during an interview, it's important to observe how they communicate. Do they express themselves clearly? Are they able to shift their focus when asked different questions? Because IT jobs require constant communication in solving issues, you should gauge how comfortable the candidate is with changing gears in the conversation and transitioning their attention to new questions.
Ask for examples.
Ask candidates to explain how they have demonstrated flexibility in their past positions. Get an understanding of the types of roles they've played within IT departments and how they've managed to meet organizational goals in fast-paced environments. In what ways have they exhibited the ability to multitask? How many different departments have they worked with? How have they handled crisis situations? Getting candidates' answers to these questions will give you a sense of how well they'd be able to adapt on the job.
Assess leadership potential.
While there's no guarantee the IT candidates you hire will exhibit leadership potential on the job, you can take it upon yourself to gauge their leadership abilities during the interview. Ask candidates if they're open to taking on projects that may go beyond their basic job descriptions. How they answer this type of question can indicate their willingness to assume additional responsibilities and exhibit flexibility on the job.
Are you in need of IT professionals who can adapt to a fast-paced environment?
Let the INSPYR Solutions team help you find top-notch IT talent for your organization!