Should I Look at a Candidate's Github?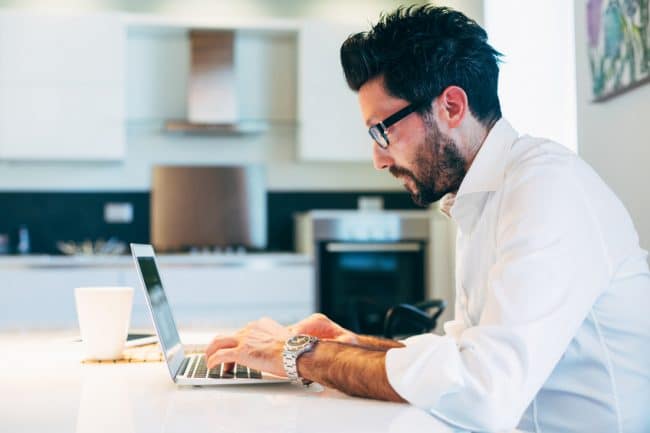 A Github profile is a great way to showcase a candidate's range of skills, but should you take it into account when interviewing? Perhaps. Employers who are recruiting for programmers can be frustrated by resumes that are little more than a list of employers and programming languages. It can be difficult to assess their skills and suitability for the position with this limited information. That's why Github can provide additional insight into the candidate's abilities. Here are three things to consider when looking at an IT Candidate's Github:
Approach Github Carefully
Github can be a great way to take a look at candidate's programming skills, particularly if you want to learn more by going beyond their resume. On the other hand, plenty of programmers don't participate in Github or may use it as more of a hobby and experimental area. If you find an incomplete profile or projects that are the coding equivalent of doodles, don't jump to conclusions.
Take a Look at Their Code
On the other hand, if a candidate includes their Github link in their resume, it's safe to assume they are proud of the projects they worked on there and you can consider it the way you would an artist's portfolio. For most programmers, the bulk of their code is a work product. It's proprietary to the company they work(ed) for, and they may be unable to share their work. For these candidates, Github can be a great way to showcase their skills without exposing proprietary information.
What Can You Learn From Github?
If you decide to use Github as an additional tool to assess a potential candidate, here are some important things to look for:
Ability to write clean code in a variety of programming languages.

Even if your open position only requires one or two languages, technology changes. Acumen in several languages can reveal the candidate is adaptable and willing to learn.

Collaborative as well as solo projects.

Programmers are frequently required to operate in a team environment. The fact that they are willing to pitch in on group efforts – where they may not get full credit – could make them a valuable part of your team. It shows the ability to work harmoniously with other programmers, which is always a useful skill.

Evidence the candidate is keeping up-to-date.

If the candidate has a robust Github, look for work in the newest languages and frameworks. This demonstrates the candidate is not allowing their skills to stagnant and could indicate the candidate will be a technical leader in your organization.

Something a little… different.

Whether it's a creative approach or a passion project, the projects you find on an IT candidate's Github account can give you a peek at the person behind the resume. A music buff may develop a program to catalog their library. A back-country hiker could use code to figure out how to optimize travel to knock off their bucket list trails in the shortest amount of time. Gaining insight into the candidate's personality can help you better understand how they think and how they might fit into your culture.
Looking for top qualified IT talent?
Contact the IT staffing experts at INSPYR Solutions to learn how our services can help with your hiring and recruitment process.