Trends That Will Affect IT Infrastructure
Employer Insights, Industry News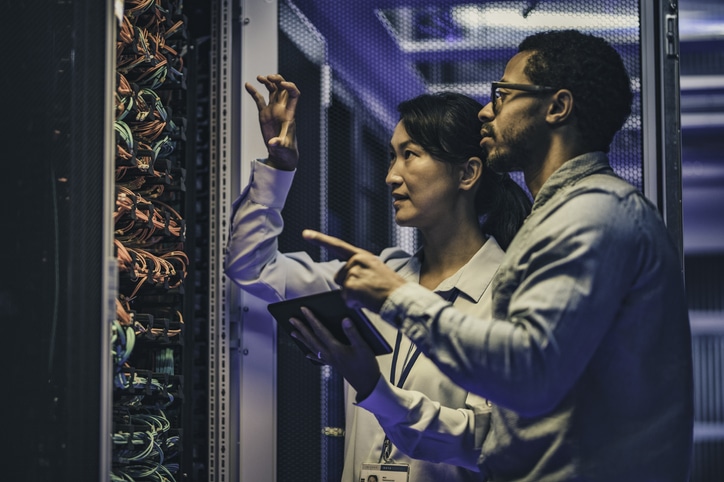 Many technology leaders across the U.S. would agree that the COVID-19 pandemic has had a multitude of effects across many facets of IT infrastructure, resulting in unprecedented changes to the tech industry. Employers that stay focused on upcoming trends will be able to position their teams for optimal productivity and performance, even as the pandemic continues to impact the way in which companies operate. As we continue into 2021, here are some of the latest developments on the horizon that will affect IT infrastructure. Trends that will affect IT infrastructure in the future:
Increase in remote work.
As employers have rapidly transitioned to a remote workforce to protect the health and safety of their staff, it's expected that IT workers across the industry will continue to work remotely in many roles. Companies will need to provide remote work conditions that are conducive to their staff's ability to perform their jobs without any barriers or miscommunications. Supplying the proper infrastructure – such as video communications technologies and project management systems – will ensure employees can fulfill their jobs at a high level without the quality of their work being compromised. The flexibility of organizations to have their employees work from anywhere will make it easier to expand staffing operations without having to provide a physical workspace, as well as allow for expanded staffing and recruitment beyond specific geography.  
Growth of optimal infrastructure design.
As organizations seek to gain a competitive edge, optimal infrastructure design will continue to be paramount in providing critical data and insights. Employers that invest in optimal infrastructure will set themselves up for more success in optimizing costs and making better use of their tools and tech platforms to support their staff in overcoming key challenges. An optimal infrastructure system ultimately goes hand-in-hand with providing staff with an ideal remote work environment in which all functions of an organization are fully integrated, resulting in improved data management and streamlined processes.  
Higher demand for critical skills.
When it comes to talent recruitment, employers will increasingly seek candidates with the critical skills necessary to adapt to the ever-changing IT landscape. Examples of advanced IT infrastructure skills include cloud security, cloud-managed networking and data center switching, as well as many roles based on handling the physical infrastructure for business such as cabling and security. Employers that consistently invest in candidates who are highly adaptable to fast-paced work environments and committed to their professional growth will fare better at navigating ongoing challenges and maintaining a competitive advantage.
While IT infrastructure will continue to undergo change, employers that remain committed to providing the most advanced and efficient systems will ultimately position their companies for long-term success – even in the midst of a global pandemic and in the face of the changed world of the future.
Need help meeting infrastructure demands for your company?
If you're ready to bring your IT workforce to the next level, get in touch with INSPYR Solutions to learn about our top-of-the-line IT staffing and infrastructure solutions.