IT Trends to Watch Out For in 2020
Career Advice, Employer Insights, Industry News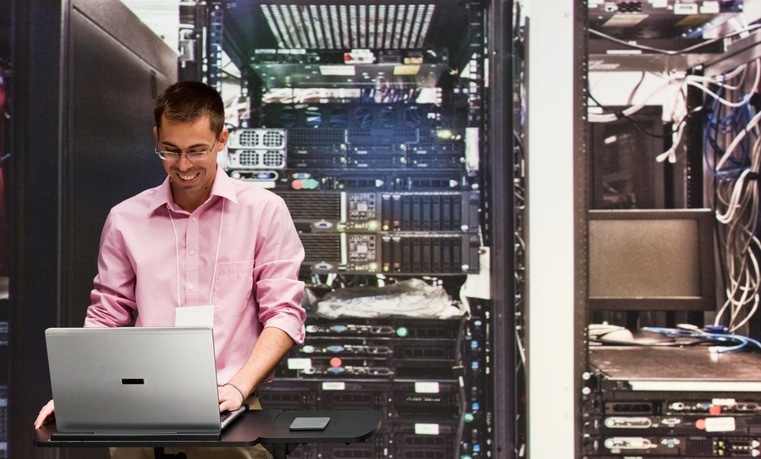 Are you committed to keeping your IT employees equipped with the latest skills, knowledge and insights? With the IT world evolving at a rapid pace, it's never been more important for IT departments to keep up with the latest industry trends and developments to ensure their organizations are running at an optimal level. As you gear up for a successful year, here are three top IT trends to watch out for in 2020:
Growth of hyper-automation.
There will continue to be rapid growth of automation in IT, often referred to as hyper-automation. IT professionals will increasingly be expected to automate tasks and processes as part of day-to-day activities to increase efficiency so they can focus on other top priorities. Hyper-automation may involve managing administration tasks such as patching, backup and database management, among many others. As workload and responsibilities increase, hyper-automation will become more prevalent in organizations of all types.
Increased need for cybersecurity.
Protecting data will always be critical for IT departments; however, an increased need for improved cybersecurity measures will continue to be top of mind. IT professionals must be highly trained on how to identify cyber threats and prevent data breaches before they have detrimental effects on their organization. Staying fully informed of new and evolved cybersecurity software will allow IT departments to keep data safe and ensure all privacy measures are met.
More incorporation of artificial intelligence.
It's fair to say that artificial intelligence (AI) has made its mark in the IT world and is here to stay. Various AI functions like face recognition, speech recognition and data processing all play a role in how IT departments will continue to serve the ever-changing needs of their organizations. With the ability to process information with impressive speed and accuracy, artificial intelligence technologies will continue to be a game-changer in overcoming a variety of IT challenges.
These trends, among many others, will continue to shape the face of the IT industry and change the way in which IT professionals perform their jobs. Making a commitment to ongoing professional development of your IT team will set the stage for sustained productivity and high performance for the months to come.
Is one of your goals to find new IT talent?
Contact INSPYR Solutions and learn how a staffing partnership with our agency can help you meet your workforce development goals.