TekPartners, a P2P Company, Promotes Jay Bevilacqua to CEO; Harris Katz and Vito Scutero to Remain as Founders and Chairmen of the Board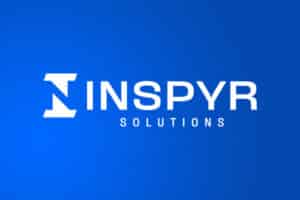 FORT LAUDERDALE, Fla. (March 2, 2020) – TekPartners, a P2P Company, a leading IT staffing and professional services firm, has promoted Jay Bevilacqua from President to CEO. Founders and Co-CEOs Harris Katz and Vito Scutero will remain as Founders and Chairmen of the Board.
Bevilacqua joined the company 16 years ago and has been an integral part of the team ever since. He has worked tirelessly during his tenure with TekPartners to help grow the company from $1 million in revenue to this year's goal of $100 million. He has always been instrumental to the company's achievements and will continue to lead TekPartners toward a successful future.
TekPartners was founded 18 years ago by Harris Katz and Vito Scutero on the core ideal that the company would always be people helping people. From the beginning, no other staffing and professional services company would believe in its people, its clients, its consultants, and their desire to succeed more than TekPartners. As the company begins a new chapter, its leadership remains fully committed to ensuring that TekPartners stays true to the core values it was founded upon.
For 18 years, Katz and Scutero led TekPartners as Co-CEOs. As Jay Bevilacqua assumes responsibility as CEO, the company's founders will continue to support TekPartners as members of the board of directors with the commitment to maintaining the company's superior culture and guiding TekPartners toward new accomplishments.
In regard to the transition, Jay Bevilacqua commented, "It is a tremendous honor to be able to serve TekPartners as CEO after being a part of this company for the last 16 years. I am very excited for the opportunity to take the company to the next level, navigating the ever-changing IT and professional services industry to position us as a force of the future. Harris and Vito built a strong company, and I will do the utmost to live up to that legacy and continue to build on it each day. It is my goal to enhance the talent base we serve, continue giving our clients the quality experience they associate with our name, and expand into new markets to build a strong future for TekPartners."
Vito Scutero said, "When Harris and I put together the blueprint for what would become TekPartners back in 2002, we knew we were starting something incredible. I am grateful to everyone who helped us make the dream a reality, and Jay is certainly one of those people. I know that TekPartners is in very good hands with him and I am very excited to see what the future brings."
"I have worked with Jay for over 20 years, so I know he is absolutely the right person for this role. I trust him to continue building the culture we have created, leading by example, and I am confident in his ability to guide the company forward into the future as we start this new chapter. I am very excited to see where he will take TekPartners as CEO," commented Harris Katz.
About TekPartners, a P2P Company
TekPartners has been a trusted and proven technology solutions firm for over 17 years. As an information technology partner, we offer our clients proven talent through our IT staffing and professional services divisions. We understand and value the unique needs of the industry and always strive to stay above the curve. The company was founded on the following core values: Be the Best, Understand the Urgency, Never Ever Give Up, Have the Courage to Excel, and Make a Contribution. We take pride in our business model and strive to create a positive workplace environment through an exemplary culture. TekPartners continues to grow and expand with office locations in Fort Lauderdale, Miami, Orlando, Charlotte, and Milwaukee. Learn more at www.tekpartners.com.