How to Keep Top IT Talent from Going to Competitors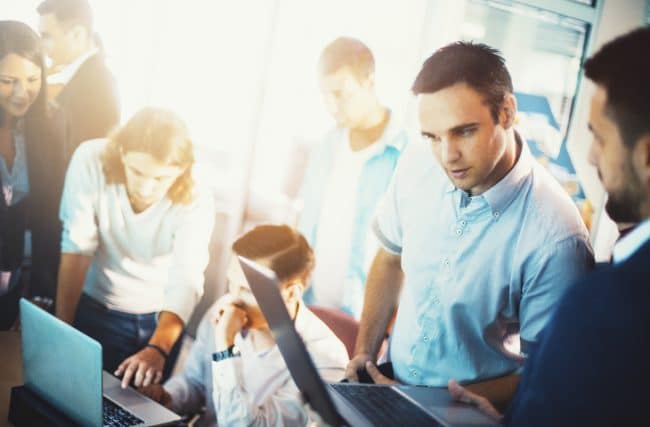 Have you been focused on getting your company in top shape this year? Any successful tech employer knows firsthand that top IT talent is by far their greatest asset. The level of expertise, credibility and trust your employees bring to the table can often dictate how your stakeholders perceive you, having a direct effect on business outcomes. However, simply understanding the enormous value your IT employees bring to your company is not enough – you need to make sure that your employees feel appreciated. Companies that want to keep their best talent from going to the competition must establish a sustainable retention strategy and plan.
Here are our top tips for retaining your best IT employees for the long haul:   
Regularly seek employee feedback
Knowledge is power – especially when it comes to understanding your employees' pain points. Implementing a process in which you can regularly generate feedback from your staff about different aspects of your organization will give your leadership team direct insights regarding what areas could use improvement. This can include requesting feedback on your company's management practices, communication styles, workplace culture, and more. To make this an efficient process, consider using polling software that circulates polls to employees every month (or on any cycle you'd like). While not every piece of feedback needs to be given attention, you can use the qualitative information to look for trends and then make meaningful changes that address employees' concerns on a wider scale.
Offer professional development opportunities
The best IT professionals are individuals who are always trying to build their toolbox and expand their knowledge. Employers that consistently offer and promote professional development opportunities to their staff will build IT teams that are engaged in the learning process and feel that they are provided the means to perform their jobs to the best of their abilities. By integrating education and training into the fabric of your company culture – such as offering initiatives like tuition reimbursement, industry certification programs and onsite lunch-and-learns – you'll show your IT employees that you're committed to their success and give them the incentive to keep growing within your organization.
Hire candidates with long-term potential
It's easy to forget that the retention process is in many ways rooted in hiring. During screening and interviewing, a focus on both qualifications and demonstrated interest is crucial. Employers that go beyond tech candidates' resumes to gauge their level of interest in being part of their team and workplace culture will be more effective in hiring people who are truly vested in their organization's mission. Some tips for evaluating and IT candidate's long-term potential include reviewing the depth of their employment history (such as spotting signs of job-hopping) and paying attention to how familiar candidates are with your organization on a broader scale beyond the job opening at hand.
While there's no perfect way to retain top IT talent, putting the above practices at the forefront of your organizational priorities can be one of the most powerful steps you take. With the right planning and attention, you'll keep your IT talent engaged and motivated to continue growing their tech careers at your company.
Is your company looking for top-quality IT talent?
Working with a trusted partner can make all the difference when you are looking for the best IT staff. Get in touch with INSPYR Solutions today to find out how we can help you fill your IT positions with the right people.