Three Tips to Keep Your Remote IT Team Safe from Cyberattacks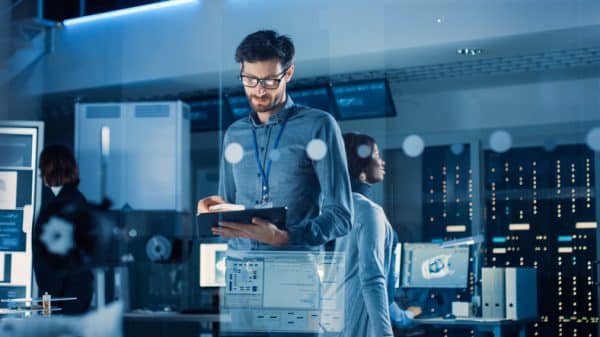 With IT remote work models on the rise, it's more critical than ever for employers to have safeguards in place to prevent cyberattacks. Understanding how to effectively manage cybersecurity threats involves both educating your staff and implementing the best technologies. As you manage your remote IT team, here some of the most important ways to keep your company safe from cyberattacks:
Install the most advanced cybersecurity technologies.
As you navigate a remote work model, it's important to assess which types of cybersecurity technologies are best suited for your company. There is a multitude of security tools and systems to consider implementing, including firewalls; data loss prevention; endpoint detection and response; and security information and event management; among countless others. Utilizing the services of experienced IT contractors will help you determine which technologies will keep your company's data most protected.
Provide cybersecurity education.
When it comes to preventing harmful cyberattacks, educating your staff can be one of the most powerful initiatives taken by your leadership team. There are many ways to educate your team about cybersecurity do's and don'ts so that every employee understands their roles in helping to identify and prevent these types of threats. There are many ways in which you can facilitate cybersecurity education, such as through regular virtual video sessions or yearly refresher trainings. Through training and development, you can inform employees about current cybersecurity protocols, as well as protective software and company devices being utilized, such as antivirus protection or blackout screen protectors. Above all, making your staff aware of the most common types of cybersecurity threats to your company (such as malware or phishing scams), will generally be the first line of defense in keeping your data safe.
Employ the most qualified IT professionals.
In many ways, cybersecurity measures are only as effective as the quality of your IT team. Employing IT professionals with the cybersecurity expertise and knowledge to protect your organization is one of the best lines of defense your organization can have in place. One of the best ways to do this is by working with a trusted staffing partner like INSPYR Solutions that can source only the best talent on the market for your cybersecurity team. Because our recruiters at INSPYR Solutions are experts in cybersecurity staffing, we know how to find the most qualified professionals for your IT workforce needs.
Being proactive about following the practices above will not only protect your organization for the long-term, but enable you to build a team that's empowered to carry out the most effective cybersecurity practices.
Is your company in need of quality IT candidates?
Contact INSPYR Solutions and learn how our proven IT staffing solutions can hep you develop your cybersecurity team.