Keeping Tabs on Your Employees in Remote Settings
Employer Insights, Industry News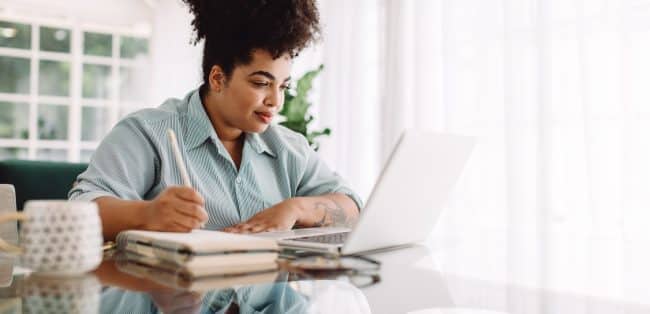 Has your company transitioned to a remote or hybrid work model? Remote settings can pose certain challenges regarding employee communication, productivity, and overall management. However, keeping tabs on remote employees doesn't have to be difficult with the right strategy. As remote work etiquette and expectations continue to evolve, here are some practices to consider for managing remote employees:
Establish remote work protocols.
With any remote work setting, there should be a set of established guidelines all employees are expected to follow. Protocols and practices should include scheduling requirements; methods of communication; and work productivity standards, among others. By establishing companywide guidelines, you'll create a remote work model that promotes fairness while ensuring all employees understand how and when they're expected to perform their jobs on a daily basis. For your IT employees, this may include additional protocols for handling communications with other departments as well.
Utilize project management tools.
There are a vast array of project management tools offering many benefits for remote work models. Project management software can be integral for improving productivity, assisting with time management, and fostering collaboration. These systems can facilitate open and fluid communication among all members of your company, from entry-level employees to upper managers. By streamlining workflow through virtual project management, your team will feel empowered to perform their jobs without major obstacles or challenges related to communicating their needs or meeting deadlines.
Evaluate productivity levels.
If you notice a drop in productivity at any time, it's critical to evaluate factors that may be affecting employees' performance. A lack of productivity can be attributed to many issues, such as poor superior-to-subordinate communication; low morale; and inconsistent management. By gathering employee feedback, your leadership team can begin the process of identifying what may be driving low productivity and finding solutions that work for your organization.
With these practices, you can effectively manage your remote workforce while giving all your employees the necessary support they need to excel. Above all, you'll set the stage for long-term success as your company continues to evolve and grow.
Are you seeking talented IT candidates for your organization?
Get in touch today to learn about the benefits of a staffing partnership with INSPYR Solutions!