What Do You Need to Know About Every Candidate?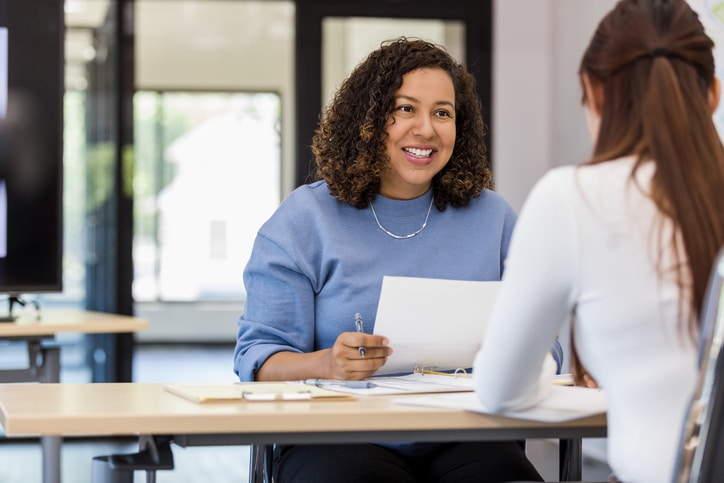 When you evaluate candidates for job openings at your organization, what do you look for? Technical skills? Soft skills? Character and personality? All these factors play a role in determining which candidates are the best fits for your organization. What you may not realize is that evaluating candidates for "fit" is heavily related to understanding how they'd assimilate into your organizational culture. In fact, according to the Society for Human Resource Management (SHRM), the result of poor culture fit can cost an organization between 50-60 percent of an employee's annual salary. Incorporating cultural fit in the hiring process is one way to reduce employee turnover and hire candidates who will mesh well with your organization's mission and values. As you interview candidates, here are some specific questions to ask regarding gauging cultural fit:
What type of culture do you thrive in? What do you like about our culture based on what you've seen?
Asking candidates about their preferred work environment will be key in evaluating whether they would fit well within your culture. For example, if a candidate is used to a casual work culture and your workplace is more formal, they may not adapt well to your organization's overall practices and protocols. However, if the candidate expresses they are intrigued or interested in being part of your culture, that's a good sign of adaptability and culture fit.
What best practices would you bring with you from another organization?
Asking this question demonstrates that your organization is open to new practices and allows you to get a glimpse of each candidate's perspectives, as well as how they would contribute to your culture. If a candidate does not have much to share in response to this question, it may indicate they lack an innovative mindset or the confidence to contribute to your team. Depending on what type of candidates you're looking for, learning about what each candidate can specifically bring to the table is essential.
Why do you want to work here?
Yes, this is a common question, but it works! You'll not only want to pay attention to what the candidate says, but how they say it. Is the candidate enthusiastic and excited? Or vague and withdrawn? Nonverbal cues can say just as much as the response itself. A viable candidate should be prepared to answer this question in detail, with an elevated level of interest.
Need help finding top candidates?
INSPYR Solutions has you covered. Get in touch with our team today and learn how we can transform your hiring process.