How to Make Your Team Feel More Valued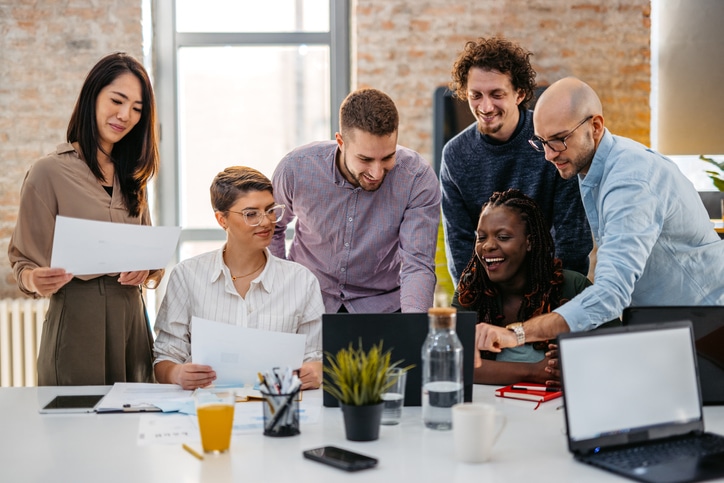 Most successful organizations have an IT department that moves at the speed of light, always aiming to meet the demands of the workplace to ensure optimal productivity and performance. However, amid the craziness, it's easy to forget the importance of making sure your IT team feels appreciated for their work. Here are some ways you can show your IT employees that their contributions are valued:
Recognize achievements.
Like all employees, IT professionals deserve to be recognized for their hard work, and often seek approval by their managers on the job. Making a point to publicly recognize employees for their achievements shows you not only value their efforts, but also want others to acknowledge them among their peers. Whether it's through company-wide meetings or annual awards ceremonies, showcasing the work and talents of your IT employees is crucial to building a culture of high morale.
Promote creativity and innovation.
Effective leaders know creativity and innovation are the keys to a thriving tech workforce. Rewarding employees who bring forward innovative ideas will set a model for excellence throughout your entire organization. You can do this by encouraging your IT employees to share their insights and ideas, as well as mentor other workers to help them grow and become more productive. The more you motivate your employees to succeed, the more they will inspire those around them to reach their greatest potential.
Offer new opportunities.
Ambitious employees crave new tasks and responsibilities; therefore, offering your team new opportunities to shine will show your trust in them. Whether it's a new project or speaking engagement, providing a path of professional growth is one of the most meaningful ways to let your employees know their talents are valued. If you're not doing so already, establishing a pipeline of opportunities for employees will help your team evolve and foster a long-term commitment to their growth.
Being proactive about making sure your team feels valued is integral to the growth of your organization. Start the process today and make sure your employees know their worth!
Are you in need of new workers?
A strategic staffing partnership with INSPYR Solutions can help you meet your hiring needs.