Do You Need Managed IT Project Solutions?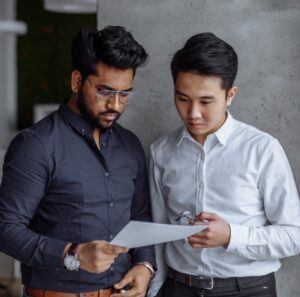 Many organizations find tremendous success in outsourcing talent in various departments, and outsourcing IT talent is no exception. As it becomes increasingly difficult to find qualified technology professionals, many employers are seeing the value in having a staffing agency manage their IT services. Whether you have one or multiple needs, IT outsourcing functions can include data center operations, desktop and help desk support, VoIP platforms, website management, software application services or disaster recovery.
Here are some of the reasons it's in your organization's best interest to consider outsourcing IT solutions through INSPYR Solutions' managed services:
Trained, experienced and certified staff.
No matter what your needs are, Solutions' certified staff works closely with you to ensure all IT goals are met in a timely and efficient manner. Knowing you have certified professionals working on your behalf will allow you to feel comfortable about the integrations, network and infrastructure upgrades and data management systems put in place on your behalf.
Reduced IT and labor costs.
It should come as no surprise that outsourcing IT services can result in a significant savings both in actual IT costs and labor costs. First, outsourcing IT presents itself as a fixed cost which means you only pay for what you use when you need it. The solutions provided by Solutions can provide 70 percent to 90 percent management cost savings because our team handles all project tasks. Second, you will notice a dramatic decrease in labor costs, as you'll eliminate the need to hire and train IT staff which can be very time-consuming and expensive.
Implementation of the latest technologies.
The Solutions team is highly skilled at implementing new and innovative technologies to meet your organization's specific IT needs. Bringing years of experience to the IT field, our team specializes in the following technology and functional practices:
Application Services
Data & Analytics
Enterprise Applications
Cloud & Infrastructure
Quality Engineering & Assurance
Project Management
Ready for top-of-the-line IT solutions?
Contact us today to develop a partnership with Solutions and let our team implement the best IT solutions for your organization.