Why You Should Outsource Your Infrastructure Project
Employee Insights, Employer Insights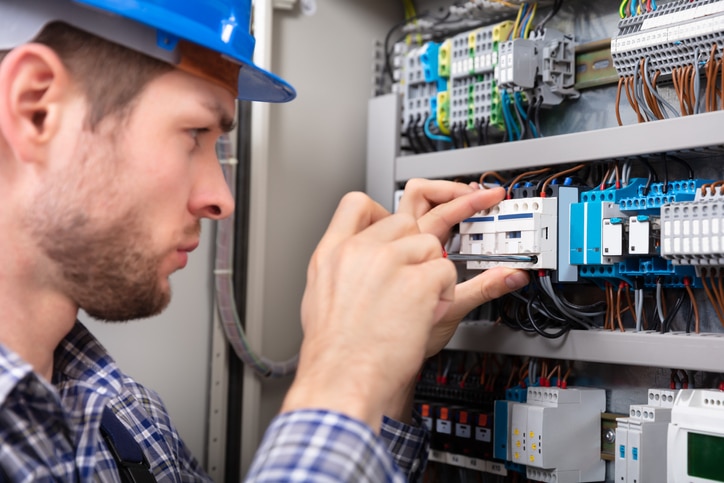 Is your team struggling to keep up with increasing infrastructure demands, involving significant time and labor? From initial development to systems design and integration, there's no question of how much work goes into managing in-depth infrastructure projects. By choosing to outsource your infrastructure project, you'll ensure your organization is equipped with the qualified technicians needed to complete and sustain projects while keeping productivity levels high. Here are some of the reasons to consider outsourcing your infrastructure projects:   
Specialized expertise.
When outsourcing infrastructure services, your staffing partner will work hard to recruit only the most skilled and experienced technicians for your company's needs. Whether you have small, one-off projects or large projects on a national scale, you'll be equipped with the right talent to fulfill your company's demands on a case-by-case basis. Having access to specialized talent for each project or any ongoing needs will ensure you receive services directly aligned with your company's specific requirements.
Timely coordination and execution.
Because outsourced technicians have extensive experience completing dozens of infrastructure projects, they will be best suited to coordinate and execute a plan in a reasonable time frame. A specialized staffing firm will supply your company with highly qualified technicians who fully understand the nature of the services your company needs at any given time. They will work closely with you on setting short-term and long-term goals for completion so your internal team can plan ahead accordingly.  
Budgeting and cost control.
By outsourcing infrastructure services, your company will automatically save money and gain a better system for budgeting expenses associated with time, labor and resources. The combination of reduced labor costs and higher quality services can make a huge difference in how cost-effectively projects are completed. Additionally, your company will save on many hidden recruitment and hiring costs, as your staffing firm will take care of all expenses related to screening and onboarding IT talent.    
Whether your concern is cost, labor or work quality, these are just some of the numerous benefits to supplementing your workforce with outsourced technicians for small or large infrastructure projects. Over time, your company will benefit from staffing solutions aimed at streamlining processes and improving bottom-line costs.  
Are you ready to outsource your next infrastructure project?
Contact INSPYR Solutions to learn how a staffing partnership with our team can assist with your company's infrastructure solutions.