INSPYR Solutions Partners with Databricks to Drive Business Value with Unified Analytics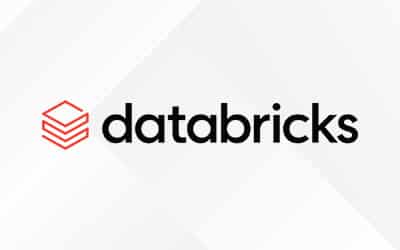 FORT LAUDERDALE, Fla. (July 23, 2020) – INSPYR Solutions, formerly TekPartners, is pleased to announce that they have partnered with Databricks, the data and AI company, to drive business value by unifying data and artificial intelligence (AI). Known in the IT industry as a trusted and proven technology solutions firm, INSPYR Solutions looks forward to further strengthening its Data Analytics and AI offerings through this partnership with a leader in the Data Science and Machine Learning sector to better provide its clients with the latest advances in technology that will enable them to drive their business from data.
Anthony Sammartino, SVP of INSPYR Solutions, said, "At [INSPYR Solutions], we always strive to be the best and offer our clients superior service in everything we do. Our partnership with Databricks will allow us to better serve the enterprise organizations who work with us by empowering them with the information they need from their data to fulfill their core missions. Databricks provides an innovative cloud platform for massive scale data engineering and collaborative data science that enables businesses to make better decisions using their data. We are proud to be able to offer this state-of-the-art technology to our joint customers."
Databricks Unified Data Analytics Platform helps organizations accelerate innovation by unifying data science with engineering and business. This managed Cloud service auto-scales clusters and includes an optimized version of Apache Spark that is up to 50x faster, and uses Delta Lake to bring data reliability and scalability to your existing data lake. It's the best-in-class collaborative platform that truly unifies data science and data engineering for fast iterations of data prep, model training and production deployment. Databricks customers also benefit from data security, compliance and reduced DevOps costs. All of this means ​organizations can finally apply AI across their data and drive disruptive innovations to the market.
"We're thrilled to be working with [INSPYR Solutions] and look forward to seeing the value this partnership delivers to our joint customers," says Michael Hoff, senior vice president of Business Development and Partners, Databricks. "Using the power of Databricks Unified Data Analytics Platform, [INSPYR Solutions] Professional Services will help accelerate how businesses solve problems and better prepare for the future in an uncertain world. Ultimately this will help our joint customers maximize the business value of their data."
About INSPYR Solutions
As a leading technology solutions company, we connect top IT talent with clients to provide innovative business solutions through our IT Staffing, Professional Services, and Infrastructure Solutions divisions. There are four elements that set us apart and serve as pillars of our company philosophy: Quality, Expertise, People, and Relationships. By always striving for excellence in these areas and focusing on the human aspect of our business, we work seamlessly together with our talent and clients to match the right solutions to the right opportunities. Learn more about us at inspyrsolutions.com.