Emily Prno Named Vice President of Talent Acquisition and Development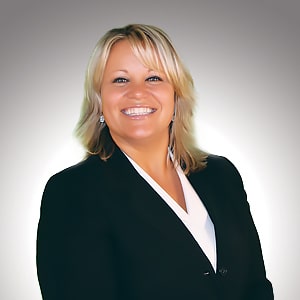 Boca Raton, Fla. (August 20, 2021) –
Emily Prno was named VP of Talent Acquisition and Development for INSPYR Solutions (formerly TekPartners), an IT staffing solutions provider. Prno's leadership has been instrumental in the company's ability to build out and enhance its internal teams and has been critical in positioning the company to take advantage of future strategic growth.
As Vice President of Talent Acquisition and Development, Prno's responsibilities will increase to allow her to fully realize her strategic plan to enhance the company's teams with the right talent. In addition to overseeing Corporate Recruiting and handling training for INSPYR Solutions, Prno will now add the MPLT Healthcare Training team to her list of responsibilities. Under Prno's experienced guidance, the talent and development teams will continue to grow.
Prno has been a part of INSPYR Solutions since she joined the team in 2011 as Recruiting Manager, where she began to develop the company's Corporate Recruiting program. She was later promoted to Director in 2014 after demonstrating her outstanding ability to grow the team and she continued to develop the internal training programs. She went on to win the company's Core Values Award in 2016 in recognition of her efforts. Prno's continued success eventually earned her a promotion to Sr. Director in 2017, the company's prestigious Founders Award in 2020, and now she is moving into the Vice President role as a result of her many accomplishments.
Jay Bevilacqua, former CEO of INSPYR Solutions, commented, "Emily has earned this promotion as a result of her dedication, exceptional leadership and outstanding work ethic. Emily has done an outstanding job building out our internal teams with exceptional talent and creating programs to develop all of our associates. As a key member of the leadership team, she is a huge part of our overall success. The entire [INSPYR Solutions] family is thankful for her efforts and we look forward to Emily's continued success as Vice President."
About INSPYR Solutions
As a leading technology solutions company, we connect top IT talent with clients to provide innovative business solutions through our IT Staffing, Professional Services, and Infrastructure Solutions divisions. There are four elements that set us apart and serve as pillars of our company philosophy: Quality, Expertise, People, and Relationships. By always striving for excellence in these areas and focusing on the human aspect of our business, we work seamlessly together with our talent and clients to match the right solutions to the right opportunities. Learn more about us at inspyrsolutions.com.