Progress Check: Are You Going to Hit Your 2020 Goals?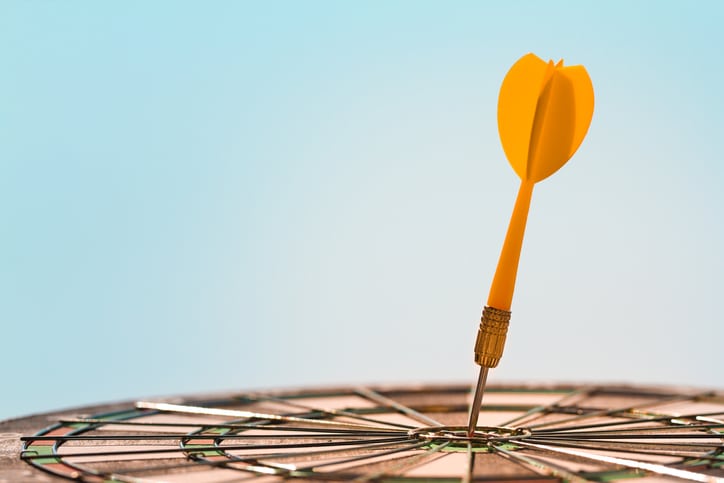 With the COVID-19 pandemic posing a major hurdle for the U.S. workforce and economy this year, many companies are finding it challenging to regroup and get their teams realigned to meet goals and objectives that were established in January. However, now that the year is half over, there's no better time to check-in and evaluate where your company stands with reaching its 2020 goals. 
Here's a breakdown of steps you can take now to set your company up for a successful remainder of the year:  
Track goal progress.
There are many ways to determine your current goal progress, depending on what metrics your company uses to measure success. At this point, it's helpful to refer to the measurement criteria you set earlier in the year and compare the outcomes of your goals. For example, was one of your goals to increase employee retention? Using this quantitative factor as a point of progress, you can then measure how many employees you've retained since the beginning of the year. You may also have established quantitative tracking measures, such as employee satisfaction, which you can track using surveys and other related methods.    
Ask for feedback.
When reviewing any form of goal progress, it's important to seek feedback from your entire team about how they're doing in their roles. Understanding the types of challenges they may be experiencing can help you refine practices or protocols within your company to make achieving established goals more attainable. For instance, if your employees are feeling overworked or burned out in their jobs, this is a clear sign that more staffing support may be needed. Or, if your team reports a lack of guidance on how to perform certain responsibilities, this may indicate that more training and development is required to get employees up to speed. 
Implement solutions to address weaknesses.
Depending on what areas of weakness are an impediment to reaching key goals, it's important to implement solutions that address these barriers. For many companies, a lack of proper staffing is often the cause of reduced productivity, poor morale and lost revenue. In this instance, you may consider investing in a recruiting partnership to improve your staffing levels and ensure your departments can function at an optimal level. Other barriers to reaching goals may include lack of ample training, ineffective management or low retention, just to name a few.  
By proactively tracking your company's progress mid-year, you can make meaningful adjustments to ensure that proper steps are being taken to reach 2020 goals.    
Are you ready to invest in a strategic staffing partnership to help you reach your goals?
Get in touch with INSPYR Solutions and learn how our IT staffing solutions can help your organization meet its goals for 2020 and beyond.