Ranked #3 Fastest Growing Private Staffing Firm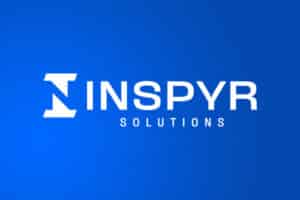 The company is making its 2nd appearance on the list of fastest growing private staffing firms. 
TekPartners, now INSPYR Solutions, and MedPartners HIM was ranked #3 on America's Fastest Growing Private Staffing Firm list for 2008 by Staffing Industry Analysts. Moving up to No. 3 after coming in at No. 6 last year is very exciting. TekPartners is a market leader in Information Technology Staffing and other professional staffing verticals with offices in Coral Springs, FL, Miami, FL, Orlando, FL, and Washington DC.  TekPartners provides Fortune 1000, Government agencies, Government Prime Contractors and other emerging companies with staff augmentation, contract services, and recruitment services for Information Technology and other professional level positions.  Based out of Tampa, FL, MedPartners HIM provides health information management professionals to medical facilities nationwide on a contract, contract to hire, and direct hire basis.
The company delivered revenue of $22.7 million for 2007 and is projecting $30 million for 2008.  They were founded in 2002 and headquartered in Coral Springs, FL.
"Obviously, anytime you're in the service business, you have to excel at a higher level than your competition," said Vito Scutero, President /COO.  "A service company is only as good as the team they assemble in each individual market.  The character and capability of its people have allowed the company to excel," said Scutero.  CEO Harris Katz also said it takes the right processes and procedures to deliver quality service.  "It is a detailed process, it's not just a numbers game," Katz said.  "We have a good plan behind what we do."  As a result, the company has taken great people and made them better, he said.
Despite the slower economy this year, Scutero said the company hasn't seen any decline and continues to grow.  "We want to be very controlled and strategic with our growth," Scutero said.  "Wherever we identify the talent is where we open offices."