Are You Ready to Offer Remote IT Employment?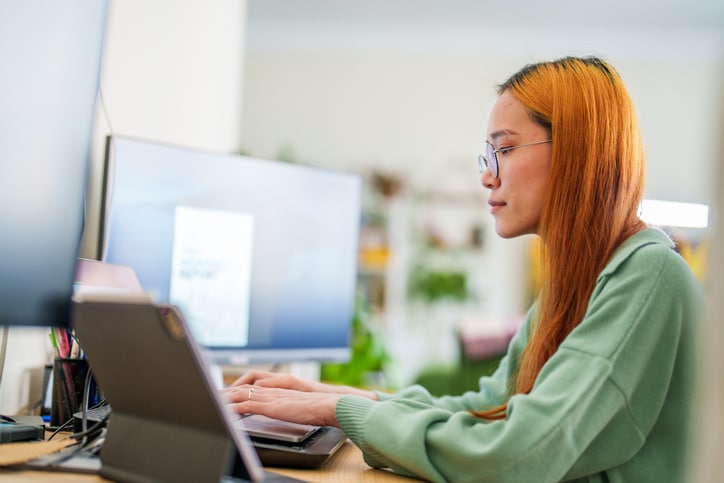 With an inventory of quality candidates on the job market at an all-time low, employers must explore new and innovative ways of attracting and retaining the best talent. Professionals in all industries are increasingly demanding employment that affords them the opportunity to work from home and achieve a greater work-life balance. In turn, the shift to remote employment indirectly benefits an organization's bottom line, improving culture, performance, and staff retention.
For many reasons, embracing a remote employment model can have significant benefits to your organization – from increased productivity and collaboration to an improved culture. However, establishing remote employment requires some in-depth thought and planning. Here are three ways to know if your company is ready to offer remote employment:
You already have a work-from-home policy.
Do any of your employees already work from home regularly? Then it may be a natural fit to implement a standard remote employment structure. Companies that already have an existing team of employees successfully working from home are best positioned to transition into a remote workforce. By evaluating the performance of your current work-from-home employees, you can determine if allowing some of your IT staff to work remotely may be a good choice for your organization.
Technology to support remote employees.
When it comes to remote employment, having the technological means to facilitate remote management and communication is essential. If your company already uses cloud-based technology and online project management tools, there's a good chance you're equipped to effectively manage remote workers. The vast degree of technology available to companies, such as video conferencing, file sharing platforms and time-tracking tools, make it easy for employees to transition into remote employment without compromising their quality of work. While some types of technology may incur a hefty one-time cost, the payoffs reaped by employing remote workers will prove to be well worth the investment.
You're ready to expand your talent pipeline.
Are your competitors employing a remote workforce? If so, they're probably taking potential candidates away from your organization! Offering remote employment options instantly makes you a more appealing employer, as well as expanding your reach to IT candidates around the country – or the world. By promoting the opportunity to work remotely, you'll attract more candidates to your jobs openings while positioning your company as having a forward-thinking culture that values flexibility and work-life balance.
With technology and cultural shifts quickly changing the workforce, remote and flexible policies will soon become more prevalent across the board. Establishing a structure for remote employment at your company will ultimately improve your IT recruitment and retention efforts while making your employees happier and more productive in the process.
Are you ready to offer remote employment at your company?
Learn how developing a partnership with INSPYR Solutions will help you find top-notch candidates.