Software-as-a-Service (SaaS) Hiring Trends for This Year and Beyond
Employee Insights, Employer Insights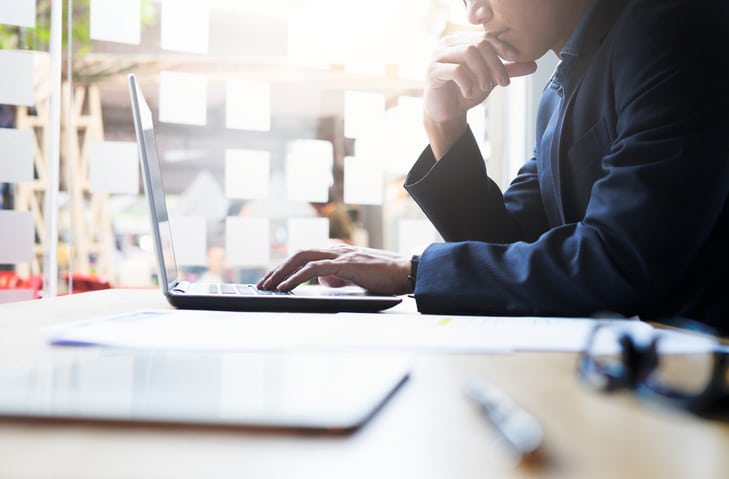 If your organization has embraced software-as-a-service (SaaS), you know firsthand this type of software distribution model is here to stay. As the technology landscape evolves at a rapid pace, SaaS will continue to undergo many updates and further changes that affect how organizations use this form of service. Here are some ways in which your organization can adapt to upcoming SaaS hiring trends this year and beyond:  
New operational and staffing challenges.
With the COVID-19 pandemic resulting in a major shift to remote work, companies have experienced some significant operational and hiring challenges adjusting to this new type of work environment. Between a shortage of quality SaaS candidates to the need for more flexible hiring and onboarding in fulfilling remote positions, employers will need to re-evaluate their staffing needs and invest in advanced recruiting technologies to find talent in a more efficient and innovative way. Implementing new recruitment strategies and methods – as well as offering more flexible work opportunities that will appeal to a broader range of candidates – will set successful employers apart from the ones that remain stagnant.  
Focus on appealing to millennial and Gen Z candidates.
As some of the fastest-growing population in the workforce, millennials and Gen Z are increasingly seeking opportunities in SaaS work; however, effectively attracting and retaining employees of these generations continues to be a challenge for many employers. To successfully find high-quality talent for SaaS positions, employers must foster diverse and flexible work environments; offer comprehensive training and development programs; and effectively promote a strong core mission and values. Because SaaS is a new and dynamic line of work, demonstrating that your company is forward-thinking and open to change through your recruitment efforts will help you appeal to the market's best talent.
Partner with a specialized recruiting firm.
Because of the hyper-competitive hiring market, it's can be difficult for employers to find and entice the best candidates for SaaS positions. Utilizing the services of a specialized recruiting firm can streamline the hiring process, providing a valuable resource for talented candidates to fulfill various roles – including cloud engineers, solutions engineers, SaaS administrators and security architects. Because staffing firms fully understand the current hiring landscape for SaaS roles, they can find individuals who match complex job requirements in a timely and productive way.
As new SaaS hiring trends emerge in the years to come, employers must continually make adjustments to the way in which they integrate SaaS talent within their organization, embracing both permanent hiring and outsourcing.
Need help finding the right IT talent?
Are you finding it difficult to attract and retain qualified SaaS talent at your company? At INSPYR Solutions, we specialize in the hiring and recruiting of SaaS candidates and other IT roles, providing staffing solutions that meet our clients' ongoing business needs. Contact our team to learn how we can help your company fulfill its hiring goals this year.