How Are Developments in the Tech Industry Affecting Hiring Trends for 2023?
Employee Insights, Employer Insights, Industry News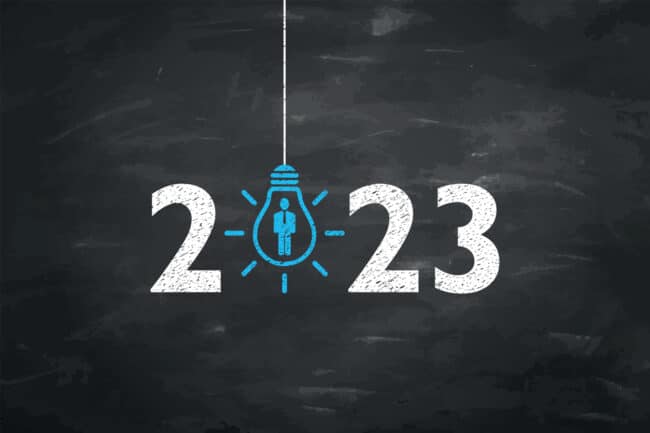 As you settle into 2023, it will be important to consider how recent developments within the tech industry could affect your organization throughout the year. Being aware of these IT trends will allow you to refine your business strategies and optimize your talent acquisition process. If you're looking to hire IT workers this year, keep these hiring trends for 2023 in mind to attract the top tech talent on the market:
Gen Z Workers
As Gen Z ages and enters the tech workforce, recent grads are seeking entry-level IT jobs within markets across the country. As a tech employer, it will be important to acknowledge that this new wave of tech talent comes with a fresh set of workplace expectations. For example, young IT workers are drawn to organizations that promote diversity through inclusive company cultures, professional development opportunities, and remote work options. Those that fail to consider the values of this new generation will likely lose Gen Z's top tech talent to organizations who cater to their priorities. Don't fall behind the curve in 2023!
Salary Transparency
With each new year comes new workforce norms, and 2023 will be the year of salary transparency. Labor laws requiring employers to commit to salary transparency are becoming more prevalent as talent across the IT industry continues to demand honesty throughout the hiring process. Being upfront about salary ranges and pay practices for each and every IT job will demonstrate your organization's integrity and attract trustworthy tech candidates in return. This will be especially important throughout 2023 as IT professionals have been flocking to contract-based opportunities rather than permanent tech roles.
Staffing Partnerships
Even if your organization boasts an in-house recruitment team, finding the top tech talent on the market isn't always easy. Luckily, IT staffing firms offer proven staffing solutions to ensure that you're only hiring the best of the best. From posting the initial job listing to making a final offer, IT staffing firms are dedicated to matching trusted tech talent with contract, contract-to-hire, and permanent placement roles. Enlisting the services of a staffing partner will keep you connected with a pool of highly qualified IT workers, which is why tech organizations are turning to them now more than ever. If you want to build a world-class IT team this year, it's time to jump on the trend and establish a staffing partnership.
Are You Struggling to Find Qualified Tech Talent?
Get in touch with our team to learn how an IT staffing partnership with INSPYR Solutions can help your organization achieve its tech goals for 2023.