Recruiting Tech Talent During a Shortage
Employer Insights, Industry News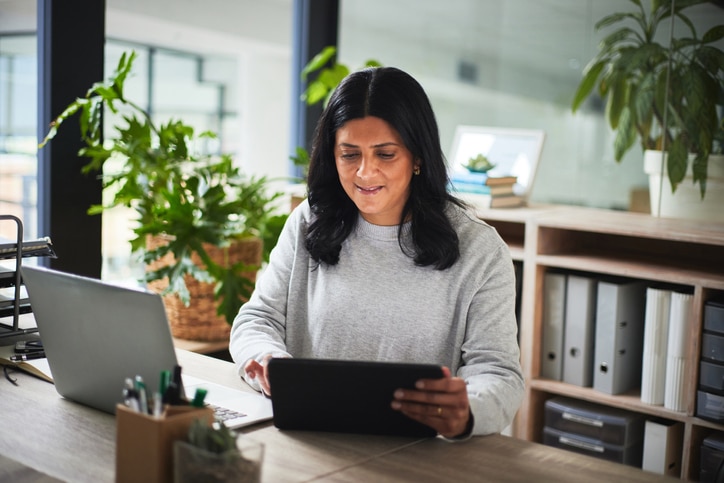 As the tech industry continues to grow at a rapid rate, there is an increasingly high demand for top-quality IT talent at healthcare organizations across the country. The shortage of tech candidates has left many hiring managers struggling to find individuals who can fulfill both temporary and permanent hiring needs. Fortunately, there are several reasons you should consider using a staffing agency to recruit the talent for your team. Check out these benefits of having a staffing partner in your corner:
Top-notch talent.
The most qualified tech candidates won't be passively searching for jobs online – they'll likely be involved with specialized organizations or industry groups with direct links to IT staffing agencies. Therefore, it's in your best interest to partner with a well-connected staffing agency that will give you access to a broad network of tech professionals with the skills and experience you're seeking. Most agencies have developed strong relationships with tech industry groups and experts, putting them in a prime position to find the "best fit" candidates for your organization.
Efficient hiring.
Because of their robust talent pipelines, staffing agencies are fully equipped for finding IT candidates who can step in immediately to fill vacancies. Using a staffing agency significantly cuts down on the hiring process, eliminating the need for your HR team to recruit, screen and interview candidates the old-fashioned way. The more you can minimize the hiring process, the quicker you'll be able to bring new employees on board without affecting productivity levels.
Grooming potential full-time employees.
When using a staffing agency, you can rest assured you'll be given highly qualified candidates who have been carefully vetted and screened. Hiring talented employees on a contract or temporary basis allows you to train and essentially "groom" them for full-time employment at your organization. You'll also be able to see firsthand how they handle the demands of your work environment, and during this time, determine whether you'd like to offer them a permanent position.
These are just a few of the many reasons staffing agencies are well suited to recruit only the best tech talent. With the help of a trusted staffing partner, the labor shortage doesn't have to negatively affect your organization at all!
Has a shortage of tech talent left your organization with major vacancies?
Learn how a strategic partnership with INSPYR Solutions can assist in fulfilling all your tech hiring needs!