TekPartners Named #1 Best Staffing Firm to Work for in the US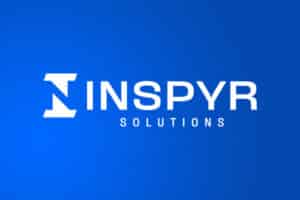 Staffing Industry Analysts, the global advisor on contingent work, announced the winners of the 2012 Best Staffing Firms to Work For in the United States competition and TekPartners took the number one spot in its size category. 
243 staffing companies were nominated, 140 of them participated in the employee engagement survey, and 3 companies were ranked at the top of their category. The results are presented by size of internal employees – staffing firms up to 50 employees, staffing firms 51 to 200 employees, and staffing firms over 200 employees. "This is extremely exciting as it comes during the week of our 10 year anniversary of the start of TekPartners. We realize that the reason that we won this award reflects back to all the great people that make up the company.  I am extremely proud to line up each day with some of the best professionals in the Staffing Industry," states Vito Scutero, CEO and Co-Founder of TekPartners.
TekPartners is one of the fastest growing private staffing firms in the United States with office locations in South Florida, Orlando, Tampa, Charlotte, and Washington DC and is a leading provider of highly qualified IT talent to many enterprise organizations throughout the United States. TekPartners was founded in 2002 based on the following core values: Be the Best, Understand the Urgency, Never Give Up, Have the Courage to Excel, and Make a Contribution. TekPartners takes pride in its business model, inspiring morale and a superior work ethic. "We are honored to be recognized as the #1 Best Staffing Firm to work for in the US ranked by our employees, and we look forward to continuing to grow our loyal internal team," states Harris Katz, CEO and Co-Founder of TekPartners. It is our firm belief that no other professional services organization can duplicate the values and ethics we utilize for continued success. We understand and value the unique needs of the industries in which we specialize, and we continue to power organizations with proven talent to achieve their missions. We have always been and will continue to be People helping People.  
Staffing Industry Analysts and its publication Staffing Industry Review sponsored the survey, which was conducted in conjunction with Quantum Workplace, an independent research firm specializing in employee engagement. 
"We congratulate all of the winners and finalists.  These firms truly represent not only a broad range of staffing companies and services, but based on the results, they exemplify great companies to work for. Given the importance of attracting and retaining top talent to success in staffing, this is an especially important honor for firms in the industry," stated Barry Asin, President of Staffing Industry Analysts. 
About Staffing Industry Analysts
Staffing Industry Analysts is the global advisor on contingent work.  Known for its independent and objective insights, the company's proprietary research, award winning content, data, support tools, publications, and executive conferences provide a competitive edge to decision-makers who supply and buy temporary staffing.  In addition to temporary staffing, Staffing Industry Analysts also covers related staffing service sectors. Founded in 1989, acquired by Crain Communications Inc. in 2008, the company is headquartered in Mountain View, California, with offices in London, England.  For more information: staffingindustry.com.
###