INSPYR Solutions ranks in Top 50 Fastest-Growing Companies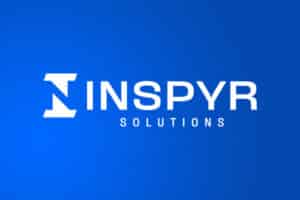 CORAL SPRINGS, Fla. – TekPartners, now INSPYR Solutions, is pleased to announce our ranking in the South Florida Business Journal's Top 50 Fastest-Growing Companies.  This year marks our 5th year of achieving this honor. We take pride in being a leading provider of IT staffing, IT workforce solutions and business intelligence solutions to our local community as well as nationwide. It is a privilege, that after so many consecutive years of growth, we still rank among the Top 20.
About INSPYR Solutions
As a leading technology solutions company, we connect top IT talent with clients to provide innovative business solutions through our IT Staffing, Professional Services, and Infrastructure Solutions divisions. There are four elements that set us apart and serve as pillars of our company philosophy: Quality, Expertise, People, and Relationships. By always striving for excellence in these areas and focusing on the human aspect of our business, we work seamlessly together with our talent and clients to match the right solutions to the right opportunities. Learn more about us at inspyrsolutions.com.