TekPartners Ranked #4 in Top 100 Best Companies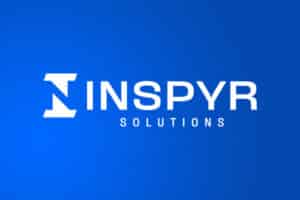 TekPartners/MedPartners HIM was recently named #4 Best Company To Work For in Florida by Florida Trend.
This is the 2nd consecutive year that our company has been recognized on the prestigious Best Companies list. The focus of the 2012 interview panel was based on effective hiring practices. The evaluation process also included a survey measuring employee satisfaction.
"One thing that distinguishes best companies everywhere is their ability to hire effectively. So for our coverage this year we focused on how Florida's Best Companies go about identifying and choosing their workers," says Mark Howard, executive editor. "Hard skills are clearly important, but the companies we talked to generally put a lot of emphasis on other things as well — how well a worker will fit into the company's culture, for example. And in deciding whether to hire someone, they frequently involve as many of their current employees as possible."
"We put a premium on candidates who have the right 'personal makeup,'" says Vito Scutero, co-founder and Co-CEO of TekPartners/MedPartners HIM, "and whose personalities match those of the current employees who have been successful."
"We put a major emphasis on our 5 founding Core Values and our positive company culture. Our annual leadership meeting where current and future leaders of the company gather together is based around our Core Values. The employees that we strategically hire to add to our internal team must portray these values and personality traits," states Harris Katz, co-founder and Co-CEO of TekPartners/MedPartners HIM.
"The groups that carefully evaluate new staff are frequently the same ones that serve their clients exceptionally well," says Florida Trend Publisher Andrew Corty.
About TekPartners/MedPartners HIM
TekPartners/MedPartners HIM is a talent acquisition and workforce solutions firm specializing in Information Technology and Healthcare staffing to clients across several industries. Founded in 2002 with a clear vision of offering better quality of service and expertise, TekPartners/MedPartners HIM specializes in several talent areas including Information Technology, Health Information Management, Oncology Data Management, CDI and DRG Validation, Health IT, and Corporate Operations. Today, as we continue to grow and expand our reach with multiple offices and divisions across the nation, the simple truths that got us here are stronger than ever. We have always been and will continue to be People helping People. For more information about TekPartners as a company, visit www.tekpartners.com | www.medpartnershim.com.
About Florida Trend
Florida Trend magazine provides excellent, forward-looking, and in-depth reporting on business, finance and public policy in Florida. Florida Trend reaches more than 250,000 business executives, government officials and civic leaders. In addition, the magazine's website reaches approximately 80,000 unique visitors monthly. For more information, please visit www.FloridaTrend.com.
###