Three Ways to Improve Morale Within Your Organization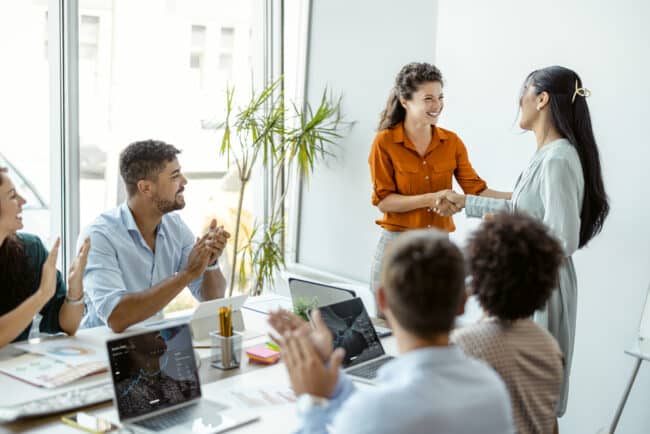 Has low morale been having a negative effect on your work environment? Taking steps to proactively reverse low morale is essential for saving your corporate culture and maintaining your top tech talent. Fortunately, there are ways in which you can gradually improve morale and elevate your workplace to greater success. Here are some strategies for how to do this:
Recognize your employees.
Some simple recognition can go a long way in building morale amongst your IT team. From direct verbal praise to public media announcements, there are many ways to recognize your tech employees both internally and externally. Employee recognition is crucial for building loyalty and fostering a sense of unity within your organization. When IT employees feel valued and appreciated for their contributions and achievements, they'll ultimately have greater job satisfaction and thus higher morale.
Invest in professional development.
If you can't remember the last time you offered your IT staff a professional development opportunity, it's time to change that! Professional development comes in many forms, including onsite training programs, mentorship, and continuing education. When tech employees are given the tools and resources they need to advance themselves, they will feel more valued for their talents and abilities. This directly fosters a culture of higher morale amongst your IT team that will transcend throughout your organization.
Prioritize transparent communication.
Tech workers today value employers that trust and believe in them. Organizations that communicate openly and transparently will naturally build morale amongst their IT teams, as tech talent will feel informed and included in major decisions and announcements. Employers that implement transparent communication practices through encouraging employee feedback and proactively addressing employees' concerns will directly elevate morale across their organization.
Combatting low morale does not happen overnight, but rather, it happens as the result of consistent leadership and management decisions within your organization over time.
Is your company looking to improve its recruitment process? Get in touch with INSPYR Solutions, a top IT staffing firm, and let us assist in growing your tech team.