Tips for Leading a Successful Tech Team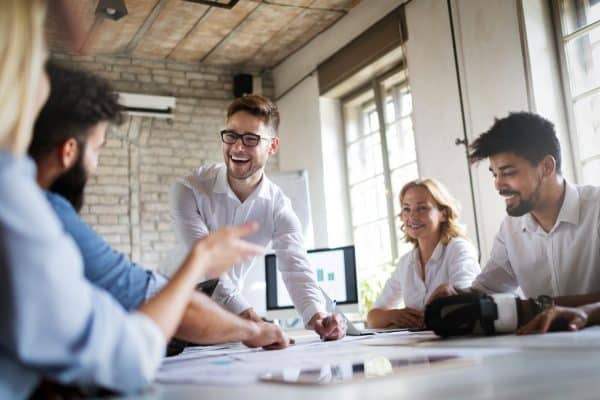 Managing a team of employees who work in a variety of capacities can present some challenges, especially in a fast-paced and ever-changing environment like many IT departments. Embracing the talents of every person on your team and being proactive in helping your employees reach common goals can be major drivers in developing a more productive environment for all. Here are three organizational practices that can help you with leading a successful tech team:
Develop open lines of communication
As you manage IT employees with different roles, it's essential to keep lines of communication open so your staff can feel comfortable expressing themselves and bringing issues and ideas to your attention. Because many employees' jobs may overlap to some extent, your staff must also be able to easily communicate with one another about common objectives, projects and deadlines to ensure everyone is on the same page. Open communication also involves ensuring feedback is given on a regular basis to every employee regarding their performance. Positive feedback, along with constructive criticism, allows all members of your team to be given the information and tools they need to be successful.
Train leadership on emotional intelligence
At the core of all well-managed teams is a high degree of emotional intelligence in the team's leadership. Training emotional intelligence – and making sure leaders understand its importance – is crucial for raising awareness about employees' differences and ensuring every person is treated with the same respect. When emotional intelligence is at the forefront of management, all employees will feel they are treated with equal dignity, regardless of their title or status within the organization. Leaders who consistently demonstrate a willingness to listen and rectify employees' concerns will be better at positively engaging every member of your IT department, from entry-level workers to upper-tier managers with longer tenure.
Publicly recognize every member of your team
By recognizing the accomplishments of every person on your IT team, you'll create an inclusive culture that values every person's work. There are many ways to show public recognition, such as employee newsletters or group meetings, in which you can give credit where credit is due. Whether it's thanking someone for their ideas, for extra time put in, or for their willingness to pitch in on projects around the department, this recognition can go a long way to making each person feel that their work and presence are valued in your organization. Elevating every person for their individual achievements is key to building a workplace that fosters fairness and respect among all.
Effectively managing a team of IT workers comes with its challenges; however, with the practices above, your company can build a reputation for attracting and retaining top-quality IT employees. Most importantly, you'll establish a culture in which every employee feels empowered and gratified in their roles.
Does your company need top IT talent?
Get in touch today to learn how the IT staffing services at INSPYR Solutions can help you grow your IT workforce.