Top Interview Questions for Tech Management Positions
Employee Insights, Employer Insights, Interview Tips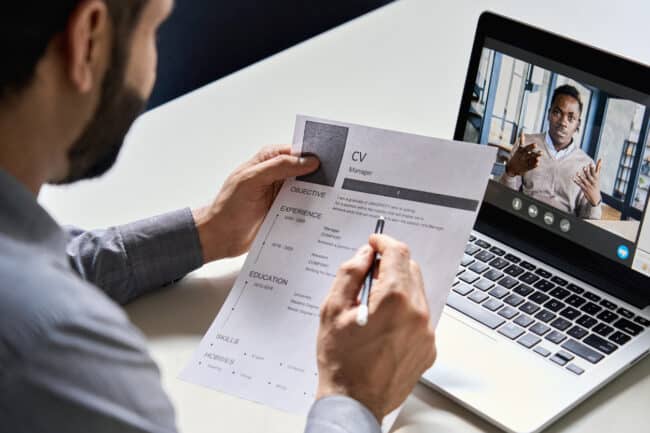 Is your company looking to grow its IT team? As you hire tech managers, finding candidates with both technical skills and management abilities is critical for ensuring optimal productivity. Here are some of the top interview questions for tech management positions:
Do you have multitasking abilities?
Like in any management role, IT managers are expected to multitask and manage a variety of functions within their day-to-day routines. Asking tech candidates about their ability to multitask will allow you to assess their capacity to juggle many responsibilities at the same time – without compromising performance or outcomes. From mapping out technology implementations to communicating with staff from various departments, tech managers must be adaptable and willing to switch gears as needed.
What is your approach for implementing new technology?
It's important to learn about an IT candidate's approach when it comes to researching and administrating new technology. From initial implementation to final rollout, the tech candidate should be able to discuss in detail their techniques and explain how they execute any processes. With this question in mind, you can also prompt the IT candidate to elaborate on their technical knowledge, as well as their willingness to adapt their process within the scope of each project.
What impact did you make working for your last employer?
Asking IT candidates about their contributions to former workplaces will give you a sense of what they're capable of bringing to the table at your organization. While they may not have had the most ideal employment experience in previous IT roles, they should be able to share some of the ways in which they made a positive impact. Generally, IT candidates with a proven record of applying their technical expertise and strengths in a tech-driven environment will have the potential to succeed within a tech management position.
Because of the highly specialized nature of tech management positions, it's essential to ask interview questions that specifically focus on an IT candidate's core technical abilities and interpersonal skills.
Is your company in search of top tech management candidates?
Get in touch with INSPYR Solutions, a top IT staffing firm, to learn how we can propel your IT team to success!