Top Qualities of an Excellent Team Player in the IT Workplace
Employee Insights, Employer Insights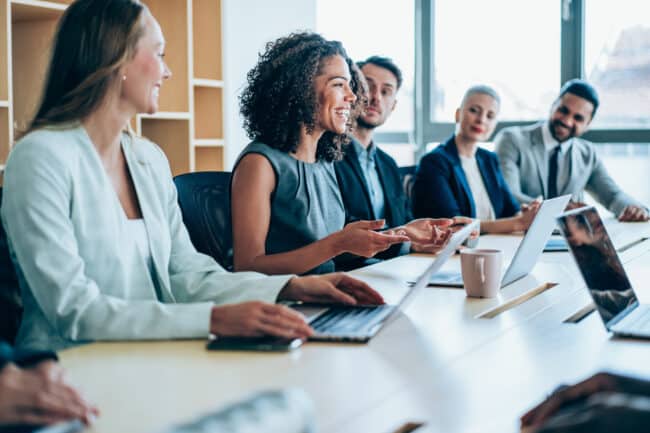 Are you planning to build a rock star IT team this fall? While there are many important qualifications to consider, the best candidates in the industry tend to demonstrate a "teamwork" mentality in which they work well with others to accomplish shared organizational goals. Here are three top qualities that indicate a candidate will be a strong team player within your organization:
Communication.
The best team players in the IT workplace truly know how to communicate effectively and respectfully with others. The ways by which an IT candidate communicates can reflect upon their ability to listen and exchange information in a meaningful and dynamic way. Communication is essential for productivity, and most importantly, for achieving a high level of workplace morale. As you interview and assess IT candidates, gauging their communication abilities should always be a major priority.
Flexibility.
In the tech world, flexibility is almost always the name of the game! IT workers who take a flexible and open-minded approach to their tech jobs are generally better at working with others and adapting to their needs than those who are already set in their ways. From acclimating to different work styles to embracing others' techniques for problem-solving or troubleshooting, the most agile IT employees are the ones who know how to switch gears and adjust their priorities to meet the needs of others.
Curiosity.
A willingness to learn and ask questions is an integral component of being a team player within any industry, especially when it comes to the tech workforce. The most successful IT professionals are those who take the time to ask questions and listen to others' thoughts, ideas, and ways of doing things. Curiosity goes hand in hand with both personal and professional development and can foster a trajectory of positive performance and innovation amongst your IT team.
Sourcing IT candidates with the traits above will allow you to build a team of top IT professionals who can work cohesively to achieve goals and meet organizational objectives.
Are you ready to build a top-notch IT team?
INSPYR Solutions, a top IT staffing firm, can provide staffing solutions that will help you find the best tech talent on the market.