Top Tech Candidates Look for These Benefits from IT Employers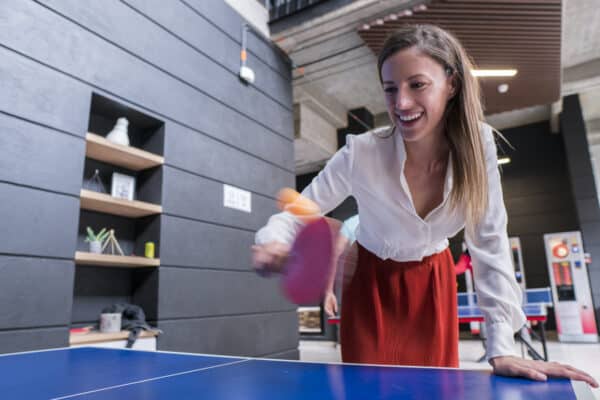 From ping pong tables to sleeping pods, tech organizations tend to go above and beyond when it comes to offering up unique perks for their IT workers. As Gen Z enters the tech workforce, companies must adapt to these changing times and consider what matters most to this new generation of potential tech candidates. While there are many ways to attract top IT talent in 2023, here are some of the most coveted benefits that tech candidates seek out in potential employers:
Remote Work
As remote work becomes increasingly normalized in a post-pandemic world, many potential IT candidates consider this benefit to be non-negotiable. While some tech organizations are enforcing returns to in-person office settings, those that are maintaining remote and hybrid work options will ultimately attract the top tech talent on the market. When it comes to IT professionals, much of their work can be performed effectively from the comfort of their own space. Whether it be to spend more time with loved ones, avoid long commutes, or maximize comfort and focus, tech candidates across the country are flocking to remote IT job postings. Keep in mind that if your organization won't allow a potential IT candidate to work from home, one of your competitors will.
Tuition Reimbursement
Personal and professional development are becoming increasingly valued by tech workers, so your organization ought to keep up with this growth mindset in order to attract top IT talent. Tuition reimbursement is a great way to demonstrate that you support your employees' personal and professional goals and value their dedication to your organization, all while enabling them to become better at their IT jobs. According to Indeed, tuition reimbursement allows organizations to attract more candidates, enhance employee's skillsets, earn tax breaks, increase employee engagement, retain employees, and so much more. Better yet, the skills they will pick up along the way will ultimately benefit your organization's bottom line.
Unlimited PTO
No, we're not kidding. Yes, this is a real thing. According to Indeed, unlimited paid time off (PTO) is a structure in which employees are not assigned a set number of paid days off at the start of the year. Rather, employees are able to request unlimited amounts of PTO at their employers' discretion. This enables IT workers to enjoy a healthier work-life balance, giving them the opportunity to use PTO for emergencies, personal obligations, health reasons, etc. without worrying about future limitations. Unlimited PTO is trending in 2023 as IT professionals are looking to avoid the inconvenience that comes with planning their year around limited PTO. At the end of the day, employers retain the right to deny PTO requests based on their own policies and proceedings, so it's a win-win for both parties!
Want to Attract the Top Tech Talent on the Market?
Our IT staffing solutions have the power to match proven IT talent with your organization. Get in touch with INSPYR Solutions to learn how our expert recruiting team can grow and retain your tech workforce.