Top Performing IT Teams Have These Traits in Common
Employee Insights, Employer Insights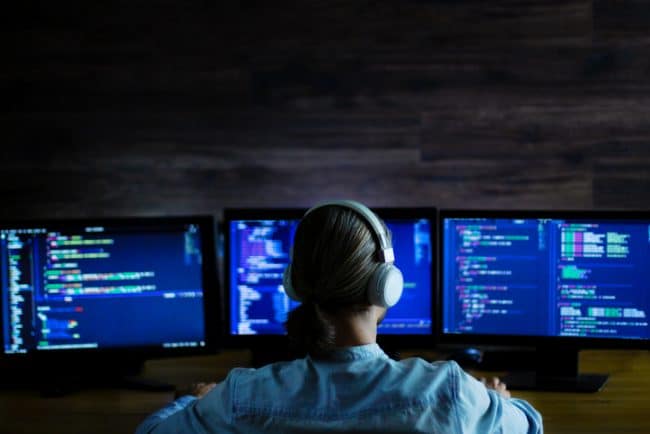 As you screen candidates for roles in your IT department, it's essential to prioritize certain traits in applicants. The top performing IT teams are comprised of individuals who actively take the initiative and work well with others to meet shared goals, in addition to having the hard skills necessary for their jobs. As you build and enhance your department with new people, here are some of the traits of top performing IT teams to keep in mind:
Team-centered mentality
The most sought-after IT employees are those who are not only willing to work with others, but enjoy contributing ideas in a team-centered environment. These employees have an appreciation for the unique perspectives of their colleagues and are open to learning from others. A team-centered mentality can be hard to find in IT candidates who often prefer to work alone. As you conduct interviews, be proactive in evaluating candidates not just for their technical skills, but their interpersonal abilities so you can build a team that will work well together and share common goals.
Adaptability
In a fast-paced IT department, crises can happen out of nowhere. The best IT teams are extremely adaptable, able to quickly change course and shift focus as unexpected issues or problems arise within their organization. A commitment and willingness to embrace change on a daily basis is the hallmark of a nimble and highly equipped IT team, as these employees are continually learning and evolving to meet business goals while resolving a multitude of problems. Adaptability is often developed by departments that embrace new processes aimed at increasing efficiencies and improving their organization's operations from the ground up.
Analytical abilities
At the heart of a robust IT team is the ability to analyze situations and outcomes. The best performing teams are solution-oriented, approaching every obstacle as an opportunity to work through problems in a productive and meaningful way. From using data to improve the role of technology in the workplace to identifying ways to save money, IT employees who apply an analytical mindset to their roles will deliver the best results for your company. Asking candidates about how they have solved problems in the past and what kind of projects they enjoy working on can give you insight into how they think and help you identify those with the right analytical skill set for your organization.
Developing a top-performing IT team requires a sustained effort to recruit and hire the most qualified IT talent. Investing in a team with the traits above will ultimately reap many benefits for your company in the long run, including better financial outcomes and a more harmonious workplace culture.
Is your organization looking for top qualified IT talent?
Contact the IT staffing experts at INSPYR Solutions and learn how our services can help with your hiring and recruitment process.