Traits to Look for When Hiring IT Professionals
Employee Insights, Employer Insights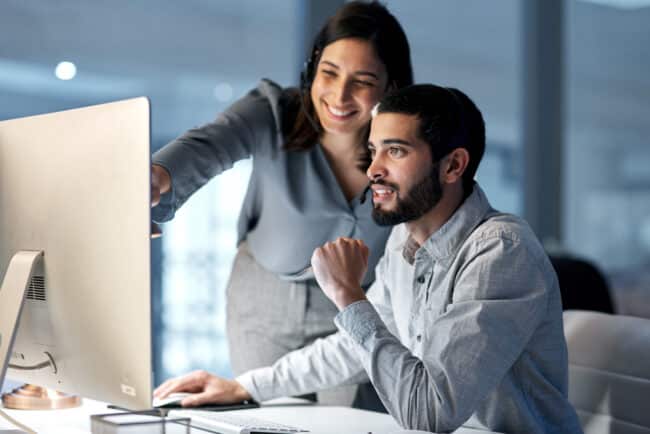 Does your company have several IT positions to fill? With tech candidates having varying qualifications and abilities, it's critical that your recruitment team knows what traits to look for when hiring IT workers. As you vet a variety of IT candidates, here are some of the top traits to prioritize:
Analytical.
The ability to acquire and analyze data has become increasingly paramount in the IT industry. With "big data" driving many organizational decisions, IT professionals who can examine data on a larger scale – and apply their findings to improve organizational outcomes – will be the most apt to make a positive impact within your company and beyond. In particular, IT candidates who have past experience working with cloud-based software tend to bring a broader range of analytical expertise to their work than IT workers without such a background.
Adaptability.
With the demands of most IT departments constantly changing, it's essential to hire IT employees who are adaptable in fast-paced settings. IT workers who can quickly switch gears and re-prioritize their tasks on a day-to-day basis will be adequately prepared to keep IT functions running smoothly, resolving any tech challenges as they arise within your organization. You can assess a candidate's adaptability through inquiring about their critical thinking and problem-solving skills. By evaluating how they approach difficult situations, you'll get a sense of their ability to address issues on the job in a professional, competent and timely manner.
Communication.
Just because your IT employees spend most of their days immersed in technology, it does not mean they aren't interacting with others, both internally and externally. Evaluating candidates' communication abilities is essential for ensuring they will be able and willing to engage with others not only on the IT team, but also within other departments. Interpersonal skills and customer service competency are two vital components when it comes to employing effective communication in any workplace. An otherwise qualified IT candidate who lacks these essential communication-based capabilities will be less likely to succeed at your company in the long run.
Seeking out these traits when hiring IT workers will ensure that you are selecting the most qualified candidates for your organization.  In fact, prioritizing these traits when hiring any new employees will increase overall morale within your work environment, reinforcing your company culture and minimizing turnover.
Has finding IT candidates who possess these traits been nearly impossible?
Get in touch to learn more about how INSPYR solutions can assist you in hiring the most qualified tech talent for your company!