The Importance of Your Company Culture on Talent Development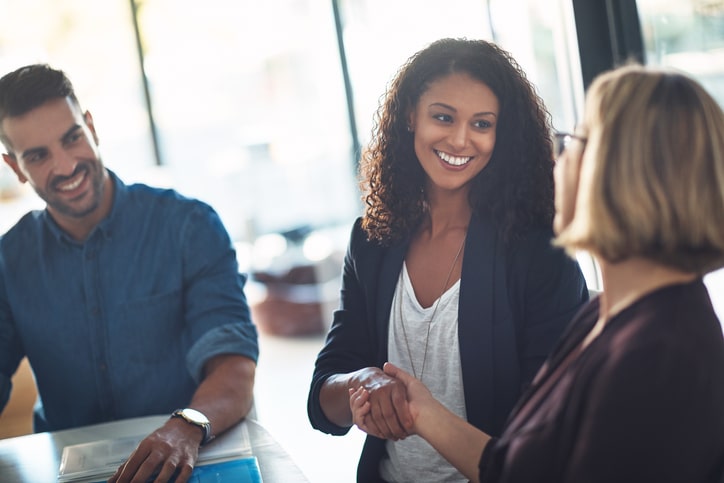 There's a lot of talk these days about workplace culture but understanding how culture directly applies to the hiring process is another story. In addition to affecting how your organization runs internally, the quality of your company's culture can have either a positive or negative effect on your ability to attract top IT candidates – and keep them for the long run. Here are some ways in which you can revamp your culture to improve your organization's talent development efforts:
Showcase your culture online.
While you may have an excellent company culture internally, the average candidate doesn't have the luxury of seeing firsthand the way your employees interact. Promoting your culture through online channels is one of the only ways to exemplify to others what your organization is about. For example, you may utilize your website and social media channels to share employee testimonials, or you may incorporate elements of your culture within your job descriptions. Any way you can put a spotlight on your culture online will affect the way potential candidates view you as an employer.
Start an employee referral program.
When happy employees spread the word about their positive workplace experiences to friends and families, this naturally serves as a pipeline for fresh new candidates. By incentivizing your existing staff to assist in the recruitment process by identifying potential new candidates, you'll do a couple of things. First, you'll cut down on hiring costs, as you'll save time and money not having to pursue traditional recruitment methods (such as job boards and career fairs). Second, you'll boost employee morale and activate employees to discuss your workplace culture with potential candidates in their networks.
Offer unique perks and benefits.
A significant part of any attractive workplace culture involves the company benefits and perks you offer employees. Candidates with many employment options are often very focused on more than a paycheck, but also the quality of their work environment. Being able to offer unique perks or benefits, such as flexible scheduling or remote work options, can do wonders to attract quality candidates away from the competition. Consider what types of workplace perks and benefits are most suitable for your organization – and execute a plan to promote them to future candidates.
Struggling to attract top IT talent?
We can help! Get in touch with INSPYR Solutions and let us grow your team.