3 Ways to Lose Your Top Tech Talent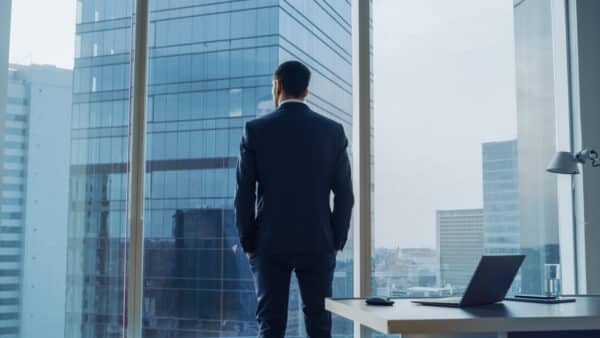 If you currently employ some of the top tech talent on the market, you'll likely want to keep those IT professionals around at your organization. Ensuring that you're the best IT employer you can be will not only encourage your tech workers to stick with your IT team, but also increase retention rates throughout your entire organization. While you may be familiar with how to improve morale as a tech employer, you may be less familiar with what not to do. With this in mind, here are three ways to lose your top tech talent:
Disregard Company Culture
Attracting and retaining top tech talent is a high priority for organizations within the IT industry and beyond, but what are leading tech companies doing to set themselves apart from the rest? The answer lies in company culture. As the IT job market grows with the tech industry, tech employers are investing in their company cultures more than ever, from offering unique benefits to soliciting employee feedback for improvement. In order to keep up with great company cultures that might lure your top tech talent away from your organization, be sure to stay up to date with the latest company culture norms, all while making consistent improvements based on the needs and wants of your current IT workers. Disregarding the importance of company culture when it comes to retaining your tech workforce will leave you wishing you offered that one extra perk.
Mandate In-Person Work
As the tech workforce adjusts to a post-pandemic world, remote work and hybrid options are increasingly becoming the norm, especially in the IT industry. With the end of the ongoing COVID-19 pandemic in sight, some organizations are mandating companywide returns to in-person work in lieu of operating remotely to protect the health of their employees and stakeholders. When it comes to retaining your top tech talent, leaving remote and hybrid work options on the table will be in your best interest. For many IT workers, the flexibility offered by working from home is indispensable, whether it be to live further from the office, spend more time with family, or continue to protect the health of their loved ones. If your organization is considering mandating a return to the office for your IT workers, consider the impact this will have on your retention rates. If you're not letting your top tech talent work from home, one of your competitors will.
Leave No Room for Growth
Professional development is vital to any career path, especially when it comes to the IT profession. If your top tech talent is getting bored or their work is becoming stagnant, they may look to other IT employers for a challenge. Investing in the personal and professional growth of your tech workers will not only enhance their knowledge and skills, but also show them that you care about their learning goals and career trajectories. No IT professional wants their work to become static, especially as the tech industry continues to develop and innovate year after year. Asking your IT workers about their personal and professional interests and goals will allow you to cater to their strengths, all while enabling your organization to reach new heights on the tech front.
Looking to Employ Top IT Talent?
Are you ready to build and retain a top-notch IT team? INSPYR Solutions can provide staffing solutions that will help you find the best tech talent on the market. Get in touch with us today to get started!