Interview Secret Weapon: The 30-60-90 Day Plan for Success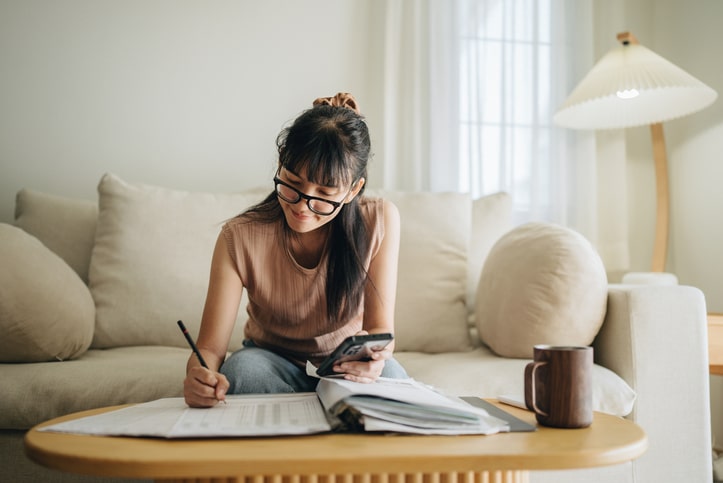 More than any other factor, potential employers want to know how you plan to add value to their company, and how quickly you can do it. Unfortunately, proving that you are up to the task during a job interview isn't easy. That is why we recommend that applicants put together a 30-60-90 day plan for success and take it to the interview with them. It is the secret weapon that could dazzle your hiring manager. Here's how it works:
Day 30 – Learning
The goal of the plan is to show how your presence will impact the company 30, 60, and 90 days after being hired. In the first 30 days, highlight how you will learn about the company generally, your job responsibilities specifically, and the benchmarks expected of you in both the short and long term. Describe how you will get to know your co-workers, including superiors and subordinates, and the steps you will take to familiarize yourself with the company culture.  No reasonable employer expects you to make major breakthroughs on day one, so don't be afraid to focus on the everything you don't yet know as you outline your first 30 days in the office.
Day 60 – Action
Now that you know how the company works, it's time to start carving out your place within it. In the second 30 days of your success plan, focus on the ways that you will use your skills and experiences to make a unique and meaningful impact on the company. What is it about you specifically that will benefit the company more than any other potential hire? Are there any additional or exceptional responsibilities that you are equipped to take on? How will you meet the expectations of your boss and the needs of your team members while going above and beyond?
Day 90 – Transformation
After day 60, you should feel comfortable in your position and be making a positive impact on the company. In the last 30 days of your success plan, focus on the ways that you will begin to transform your team, your department, and the company as a whole. What is your vision for the long term? What metrics will you use to measures success? Who will you add to your team, and what resources do you need to accomplish your goal? Make sure to be modest and realistic – you're not the CEO after all – but be ambitious in your scope. Employers want to know that you can meet their needs now, their new needs tomorrow, and play a meaningful role in the evolution.
A 30-60-90 day success plan can't be drafted overnight. You need to first research the company thoroughly, analyze its competitors and the market forces it's subject to, and think strategically using the best of your business skills. But if you come into the interview with a thoughtfully prepared and realistic plan to present, you immediately stand out in the candidate pool. For more interviewing tips, work with the IT staffing experts at INSPYR Solutions.