5 Questions to Always Ask an Interviewer
Interview Tips, Job Seekers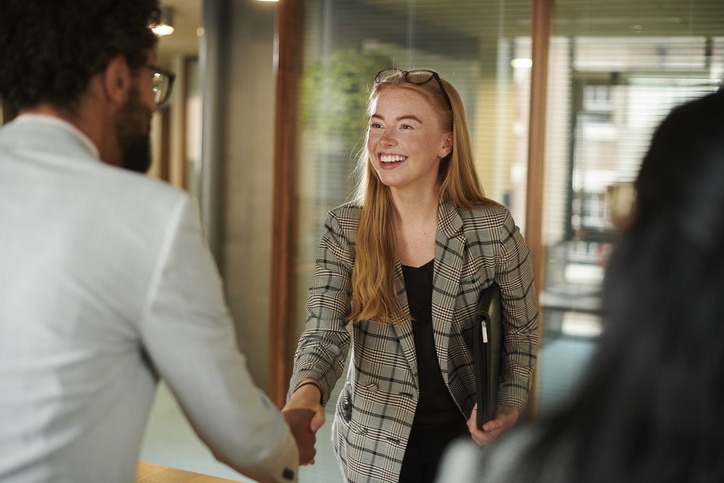 You submitted your CV and made it through the initial screening. You even booked an interview. You're prepared for the questions you expect they will ask you and even practiced a few answers. But have you prepared questions to ask your interviewer? An interview is actually a two-way conversation and the questions you ask tell the hiring manager as much about you, as your answers do. So, which questions should you always ask an interviewer?
1. What Do You Enjoy About Working Here?
This question is an ideal opportunity to connect with the hiring manager on an individual level, by inviting them to share their personal thoughts and feelings about the company. It's also a wonderful way to gauge how satisfied employees are with their roles within the company.
2. Can You Tell Me About the People I'll be Working With?
Did you notice how that question is phrased? "…the people I'll be working with?"
This question shows your confidence in being able to carry out the duties associated with the position and gets the hiring manager to start seeing you in the role. The answer to this question will provide details about the people you'll be dealing with directly on a day-to-day basis.
3. Can You Tell Me About the Last Person to Hold This Position?
Listen carefully to the answer here. Hopefully, the answer to this question will be positive, and you'll learn the individual has moved up within the company; on to bigger and better things. If the vacancy is not the result of a 'good' situation, pay careful attention to what the company has done to remedy the difficulty. Ask what their plans are to prevent a repeat scenario.
4. Can You Think of a Reason Why You Wouldn't Hire Me for This Position?
This question tells the hiring manager – in no uncertain terms – you want this job. It also opens up an immediate dialogue, and that can be vital if they feel you may be lacking in a given area. You can address any concerns, clarify misconceptions, and shore up any potential weak spots. For example, if they have concerns because you don't have a particular certification, you might suggest that you will obtain the certification within the first months of employment.
5. What Are the Next Steps to the Hiring Process?
Again, you're taking the lead and directing the conversation so the hiring manager is thinking of you in the role. This is a fantastic question to wrap up an interview and an important one to ask. It will give you a good understanding of what to expect, along with anticipated decision-making timeframes. And the bonus is that their answer may be, "Nothing. You're hired!"
Need a little help preparing for a big interview, or curious about current market trends? Connect with one of the talented team at INSPYR Solutions for more information on how you can advance your career.